Electric Insights
Power production company Drax wanted to highlight the importance of renewable Biomass in the current UK energy market. We produced an online tool to show the generation mix in nearly real time, highlighting its volatility and flexibility. Completed while at Signal Noise.
UI Design & Data Visualisation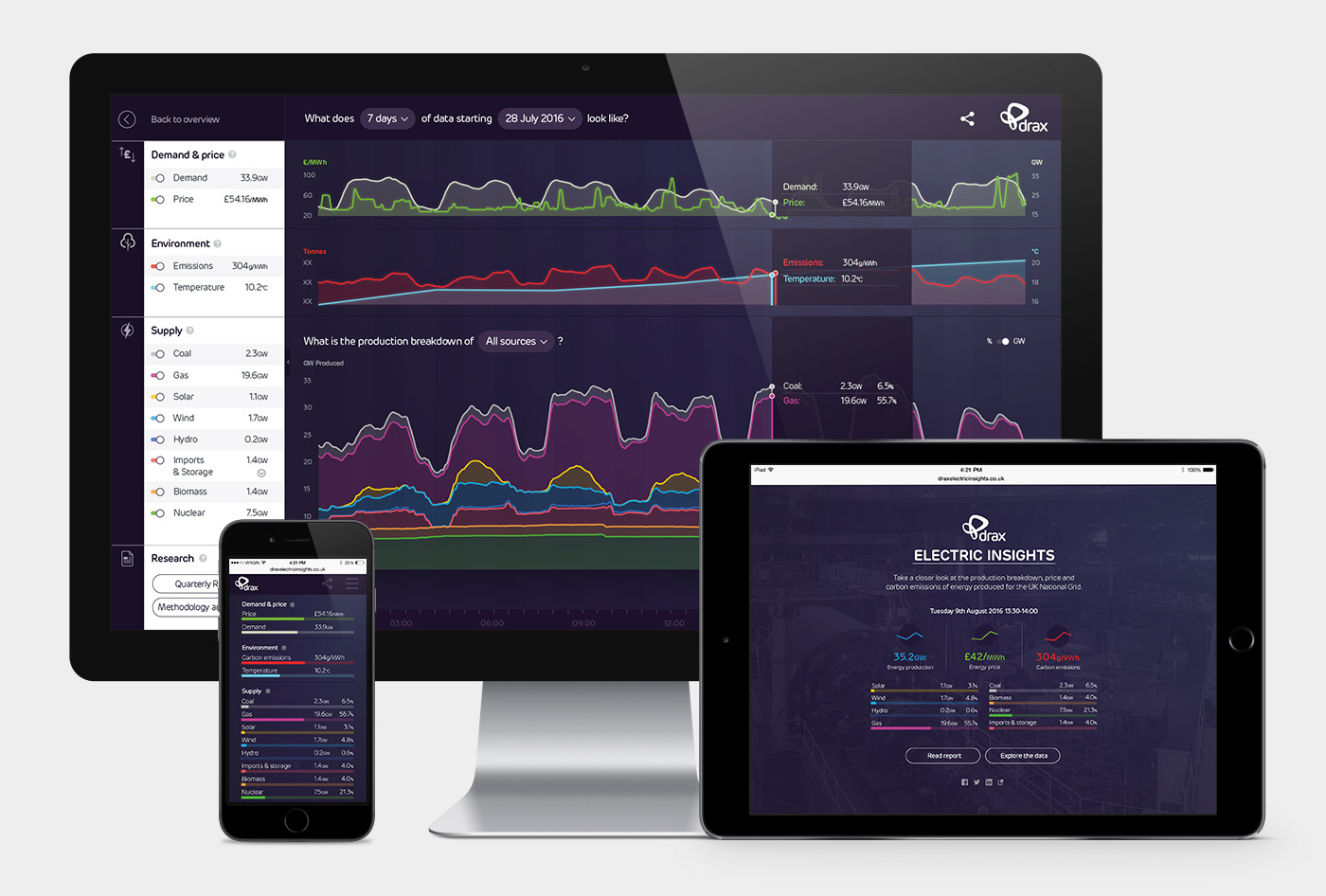 The tool allows you to explore the current, or historical, generation mix by toggling and viewing by specific supply types, such as renewable or weather dependent.
View the live website 
here
.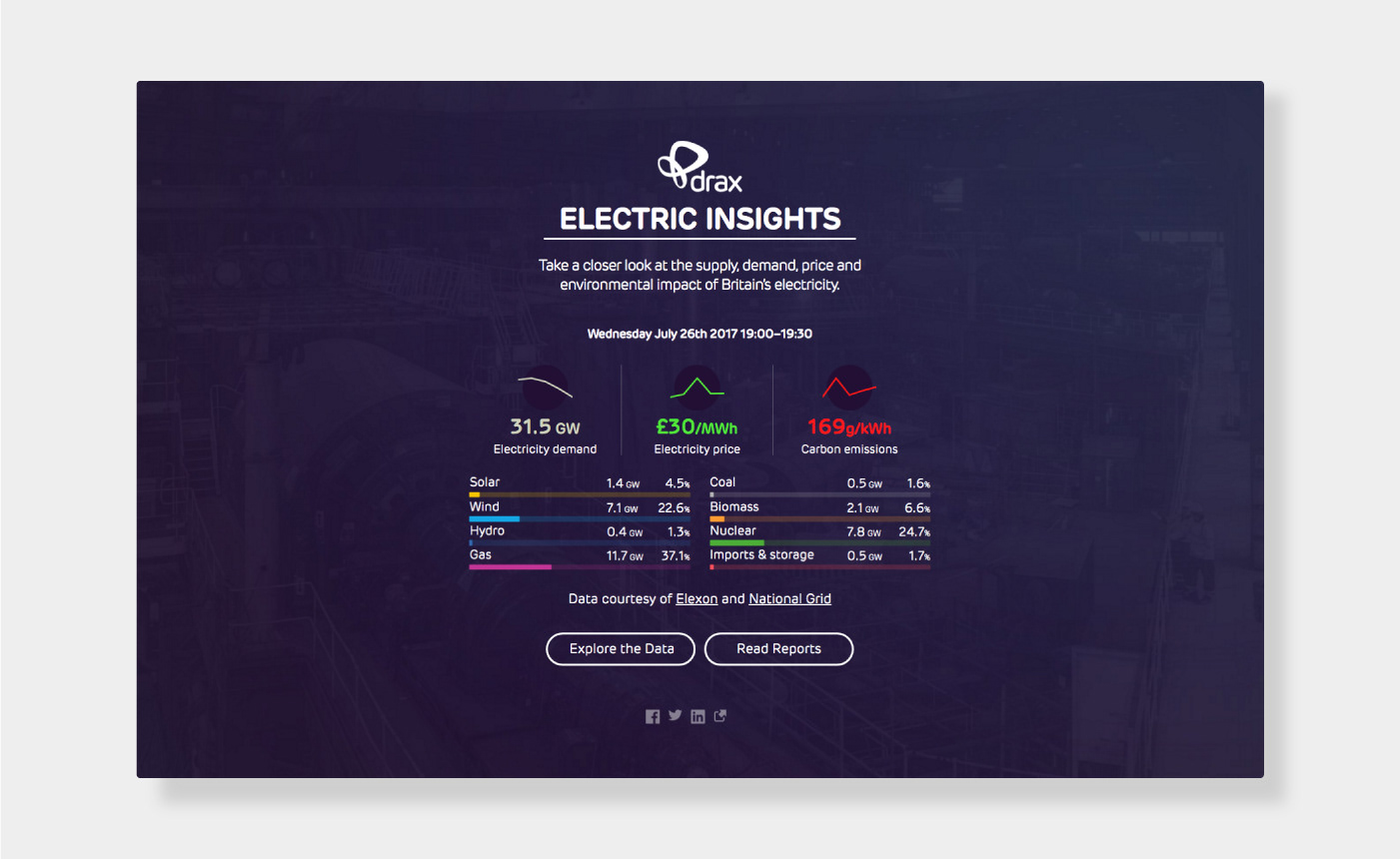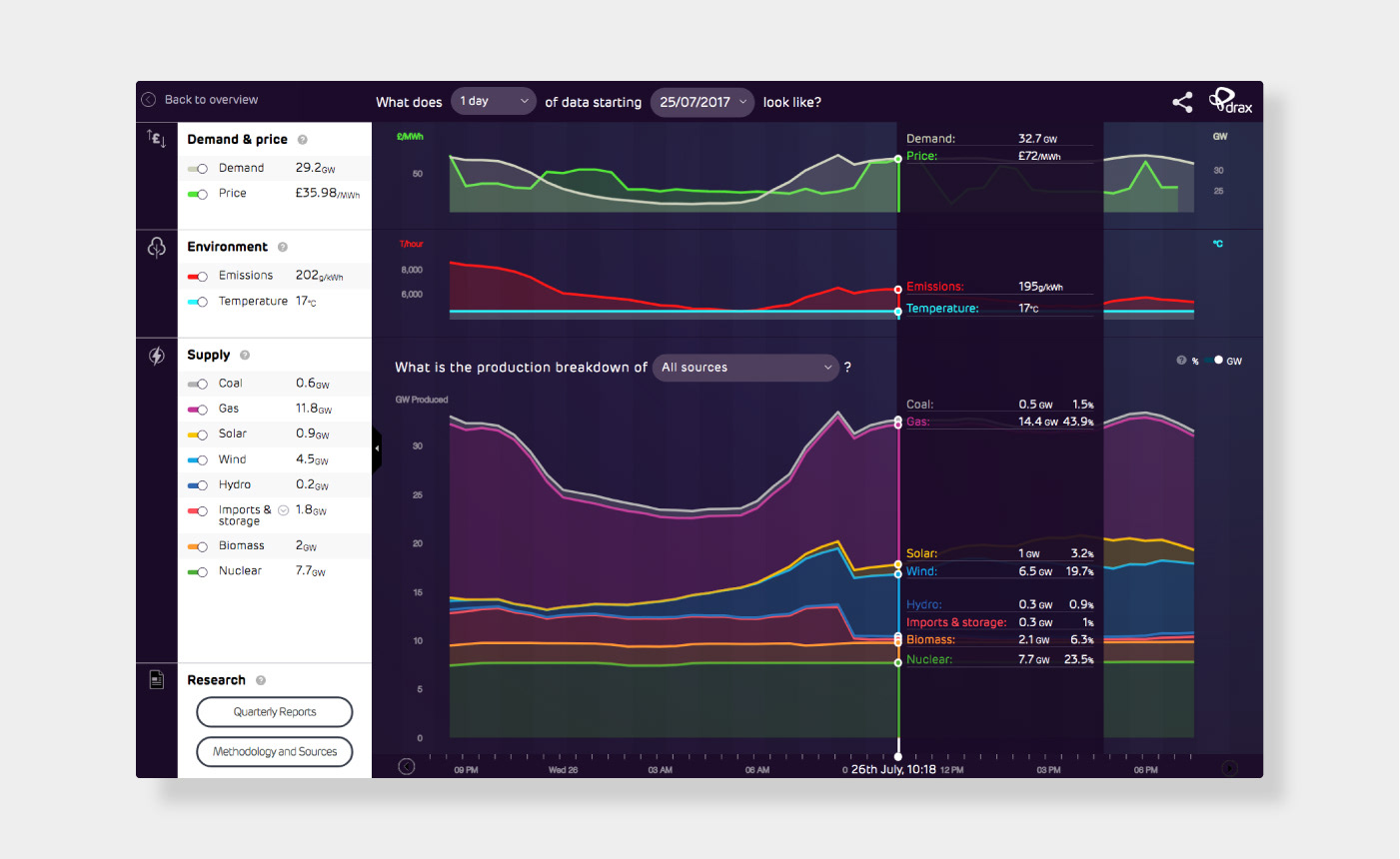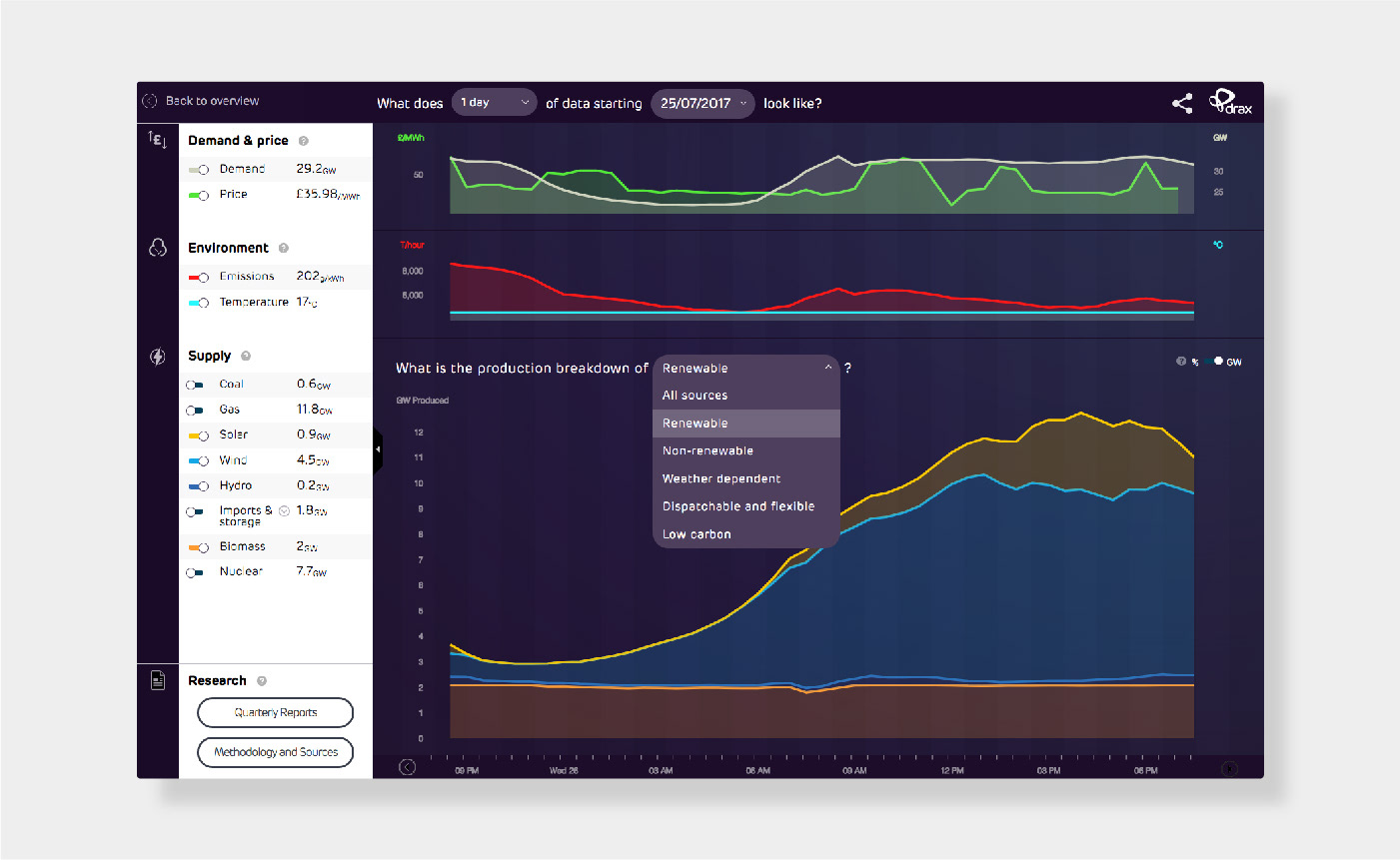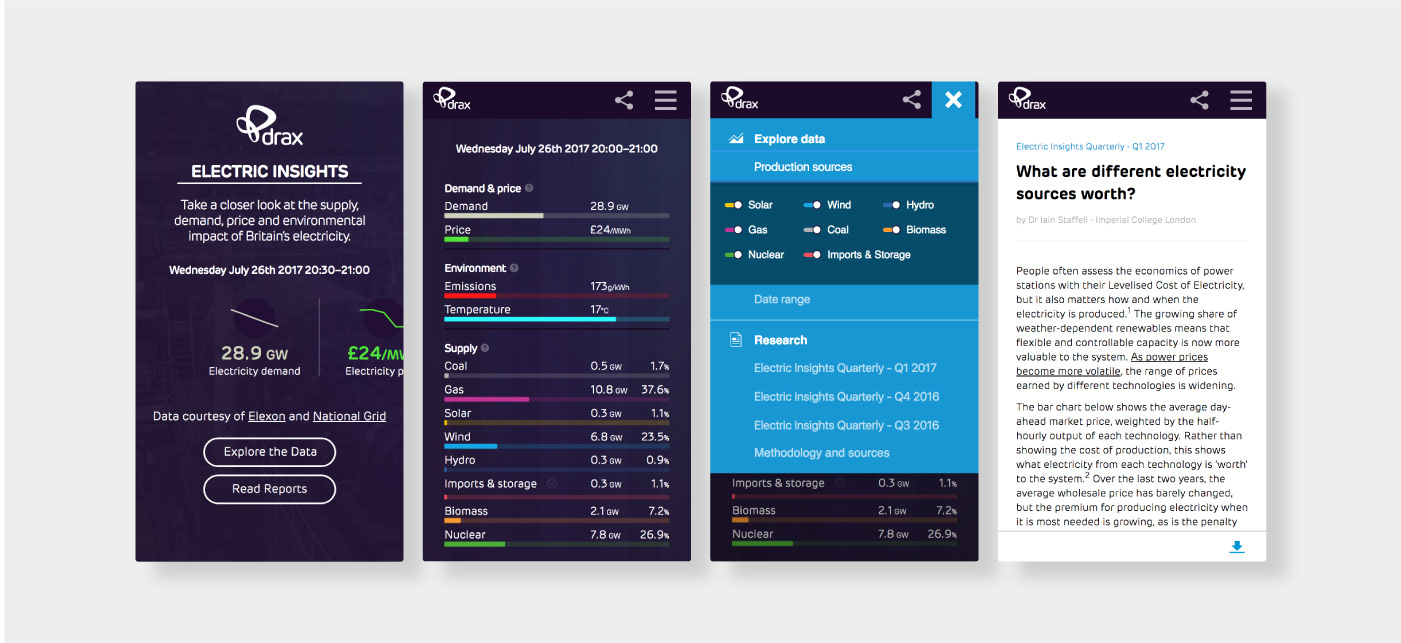 To highlight important stories emerging from the UK energy market, Drax teamed up with Imperial College London to produce quarterly reports. These required a section of the site where they could be accessed, and the full PDF reports could be downloaded.