Epitaph - Digital Death
Concept for software that allows the preservation of online information.
Editorial Design
Epita
ph Software.
Concept for software allowing you to preserve your online presence.
Problem:
As people's lives become more digitally orientated, what happens to their online data after they die and how will it affect how they are remembered by their ancestors? 
Solution:
A piece of software that allows you to choose whether to keep, delete or print your digital legacy after you die. Based entirely on each person's preferences, and only having to be set up once using a tagging system to determine how to deal with future posts, it is entirely up to the individual what they want to happen. 
Information they choose to keep is transferred to a server to ensure longevity and data chosen to be printed is presented in a form of their choosing, be it book, postcards or posters, to allow it to last as long as possible.
When branding the software I wanted to avoid the majority of imagery and language surrounding death, but still be appropriate to the subject. I chose the name 'Epitaph' because of its meaning being heavily related to the story of someone's life and created a script lettering logo to maintain the approachable aesthetic.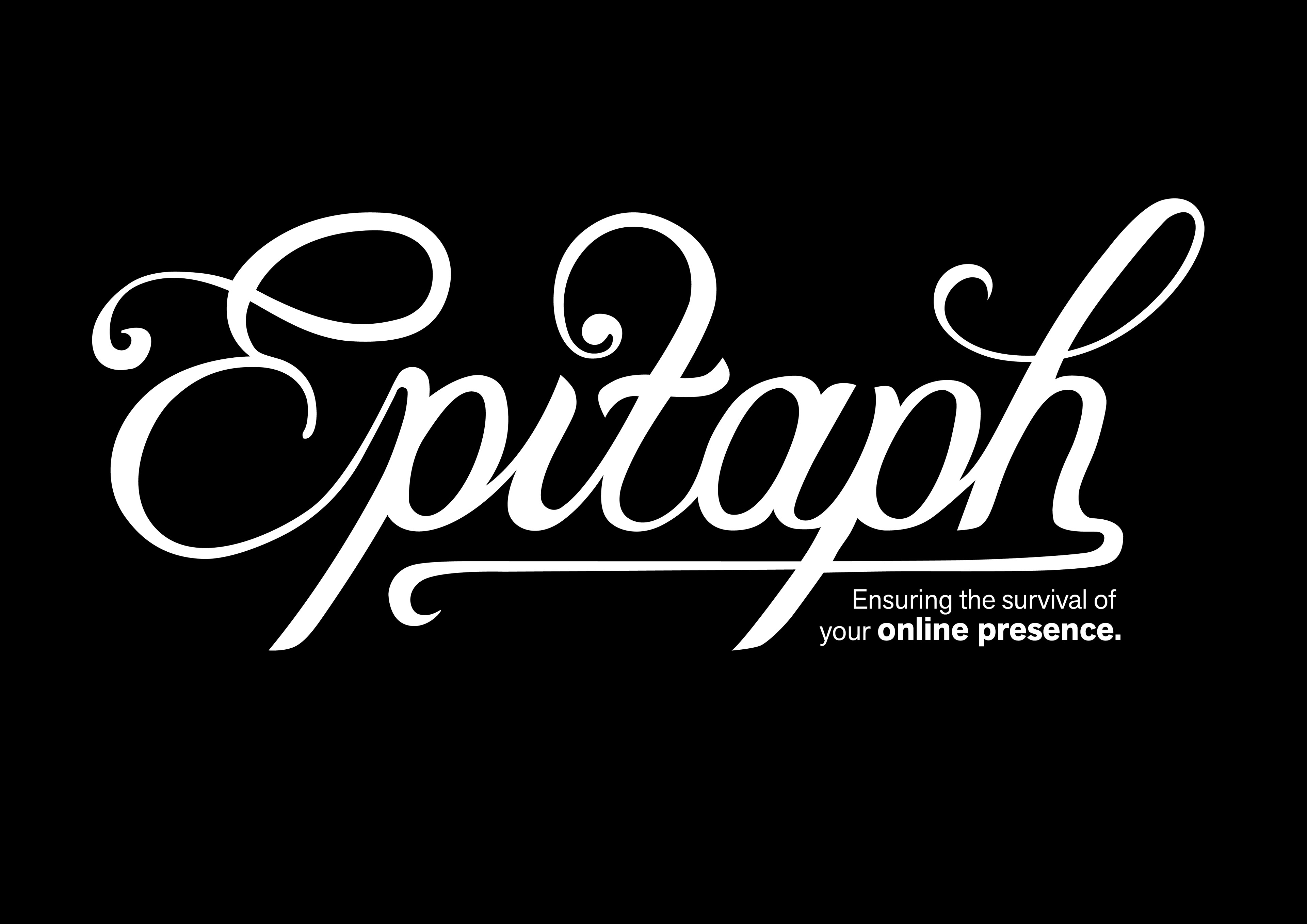 As each individuals box of printed items would be different, and contain a different number of things, they would be kept together in a fold out box. These would be personal to that user, giving information about their life and how they documented their life on the internet. This adds a personal touch to the books and makes it much more accessible for their relatives, who may not have been a follower of their online life. This example one has room for three books, one for Blogger, one for Flickr and one for Twitter. Information about each book and how the user interacted with that website is printed onto the backplate of each box, appearing when you pull the book out.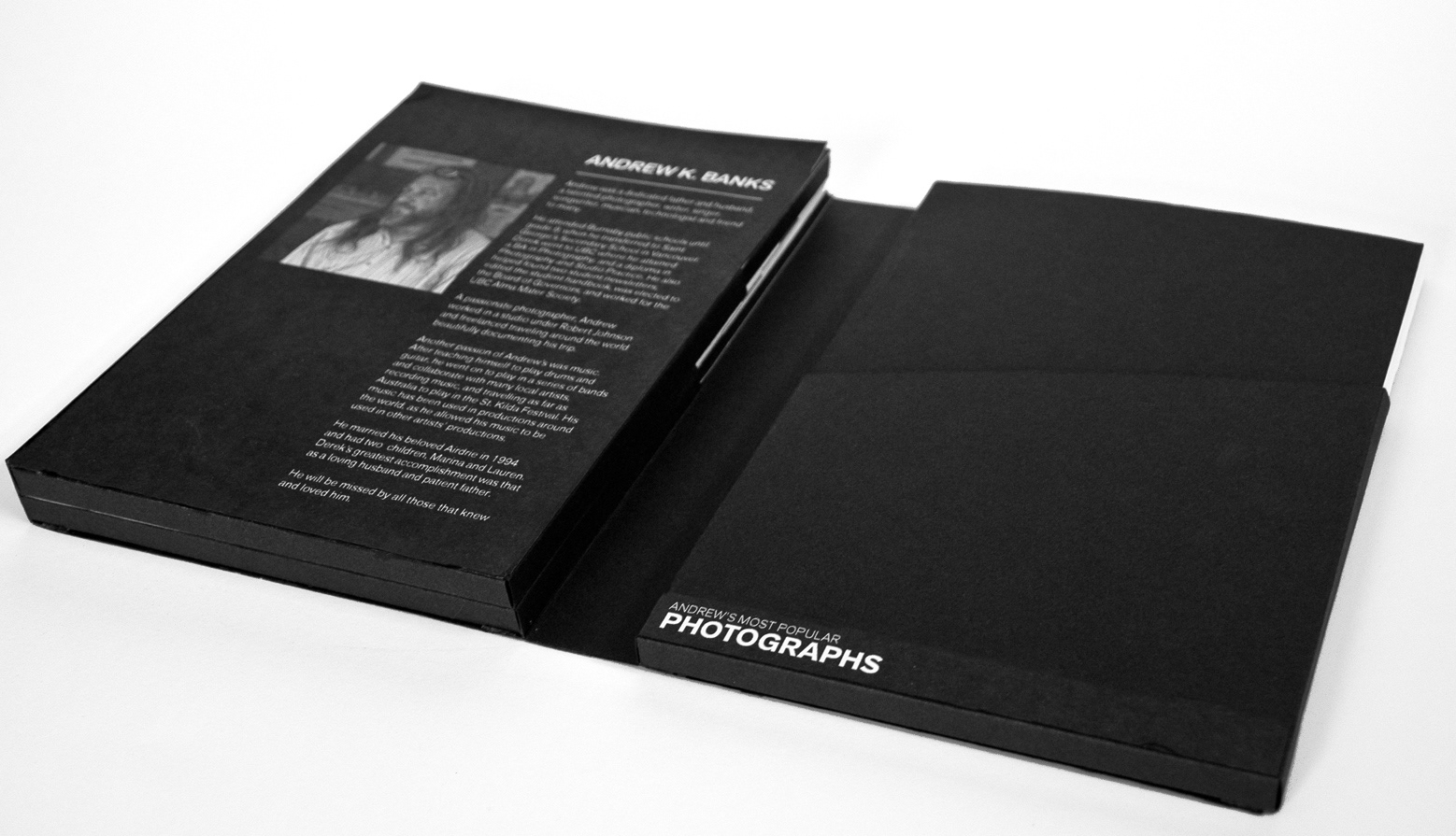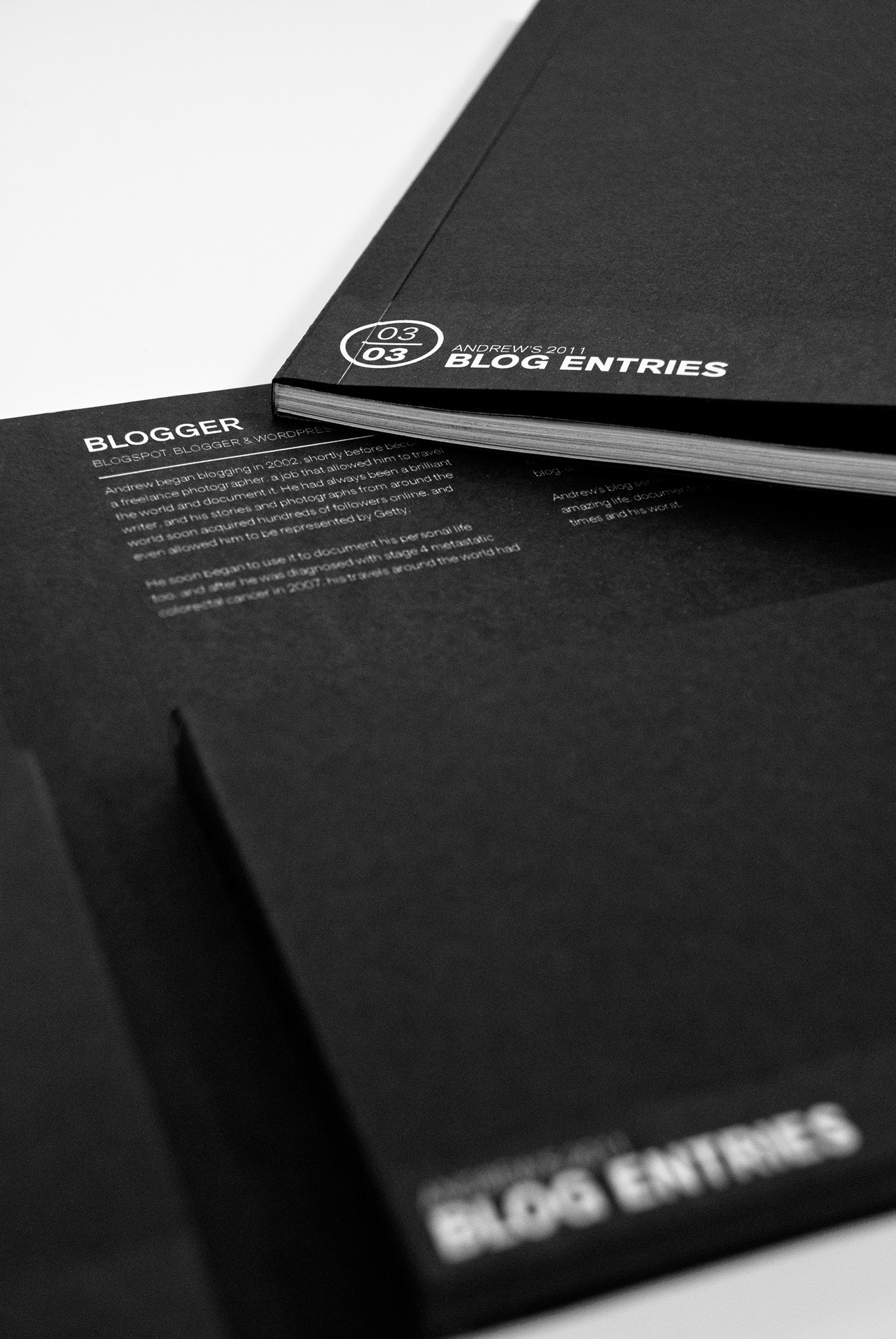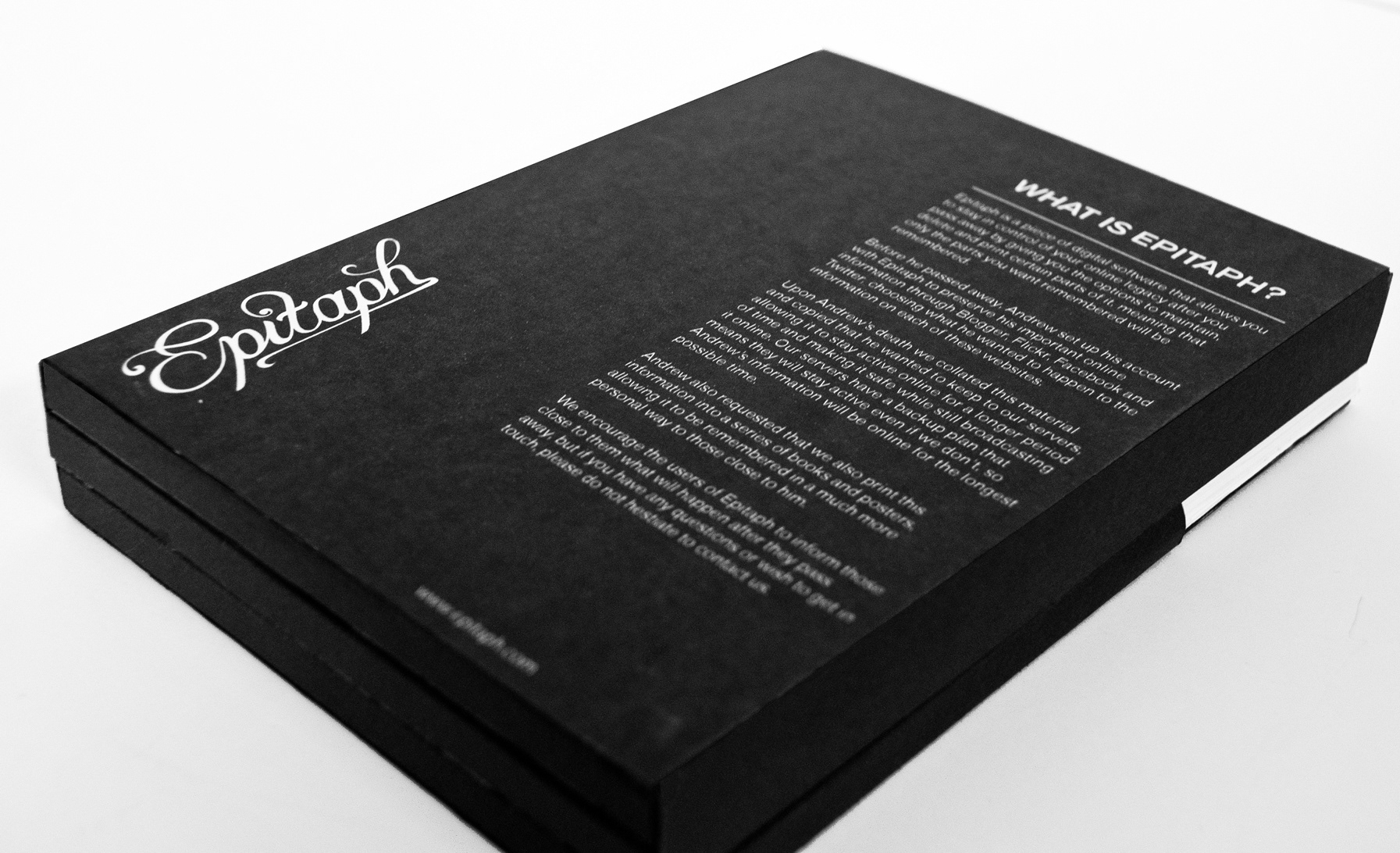 This is an example of how a book from a blog could look. The cover shows what the book contains, and a small device showing how number book it is out of how many, for example this is the last book showing blog entries, so it is the third of three. There is also a simple disclaimer at the beginning that serves simply to warn people the contents may be distressing. Due to the nature of blogs being about different subjects navigation is made easy with category coloured bars above each entry heading simply to show what is discussed in that post, tabs for each month that run down the spine of the book, and comments clearly distinguished from the entry text.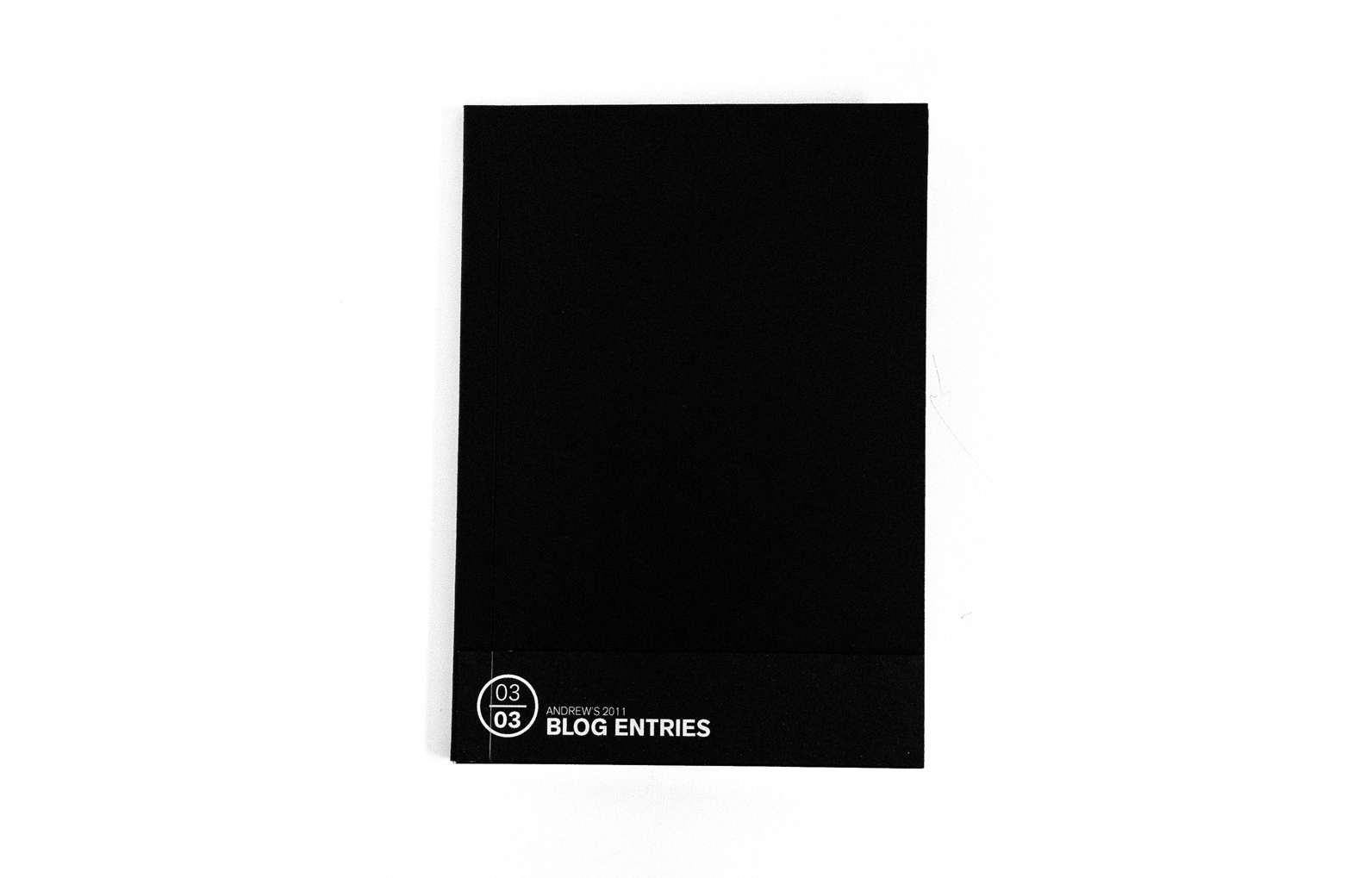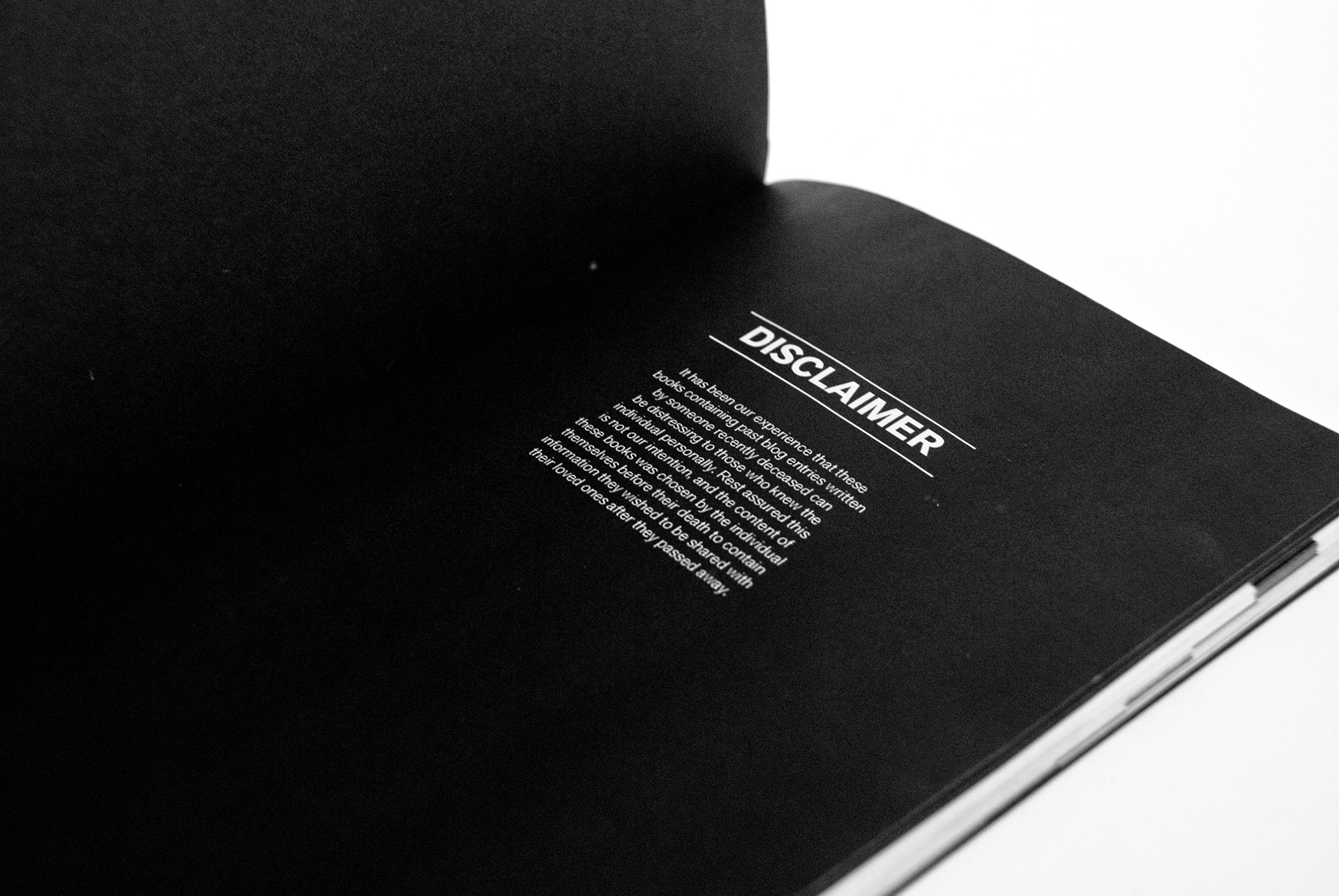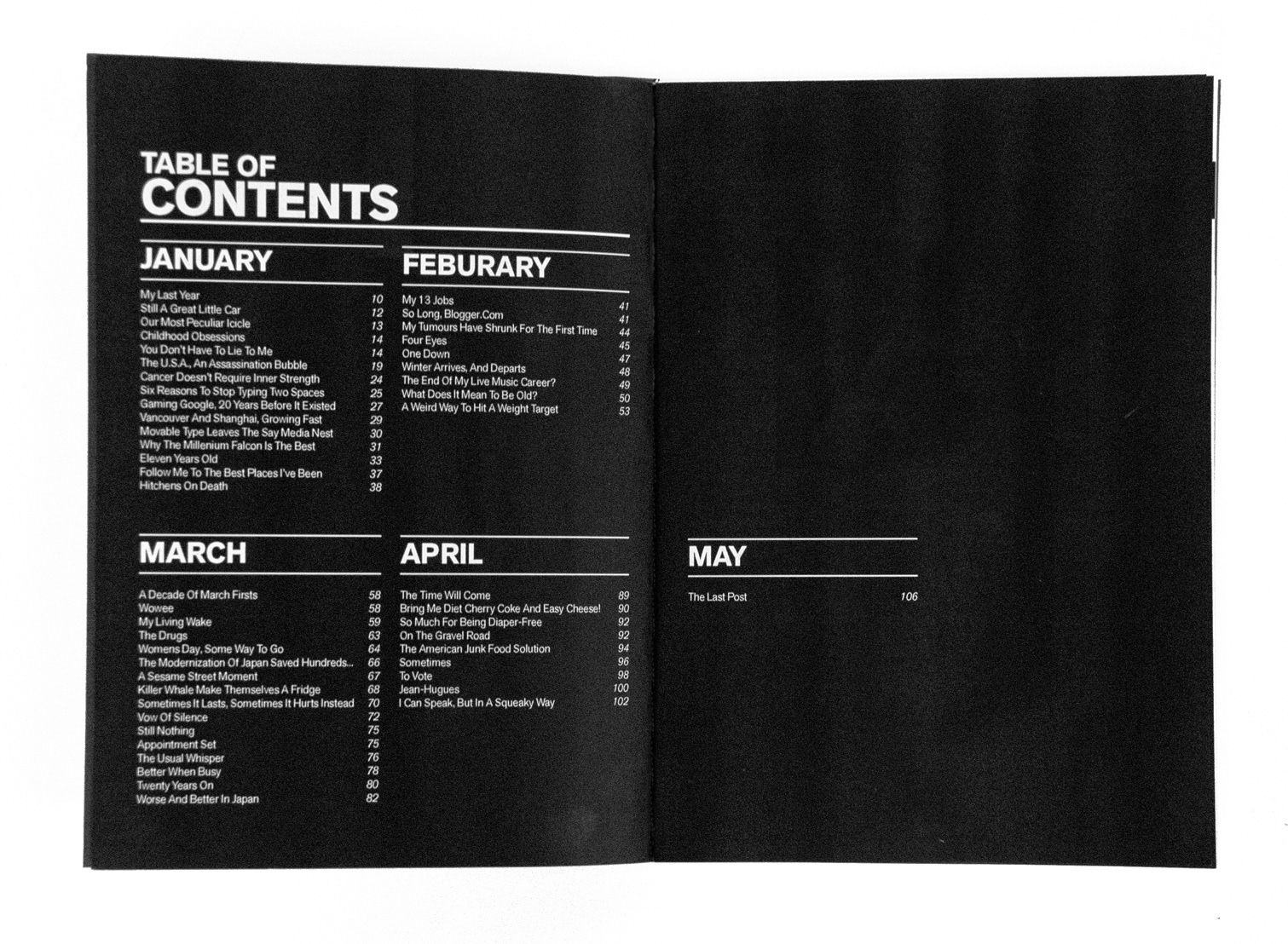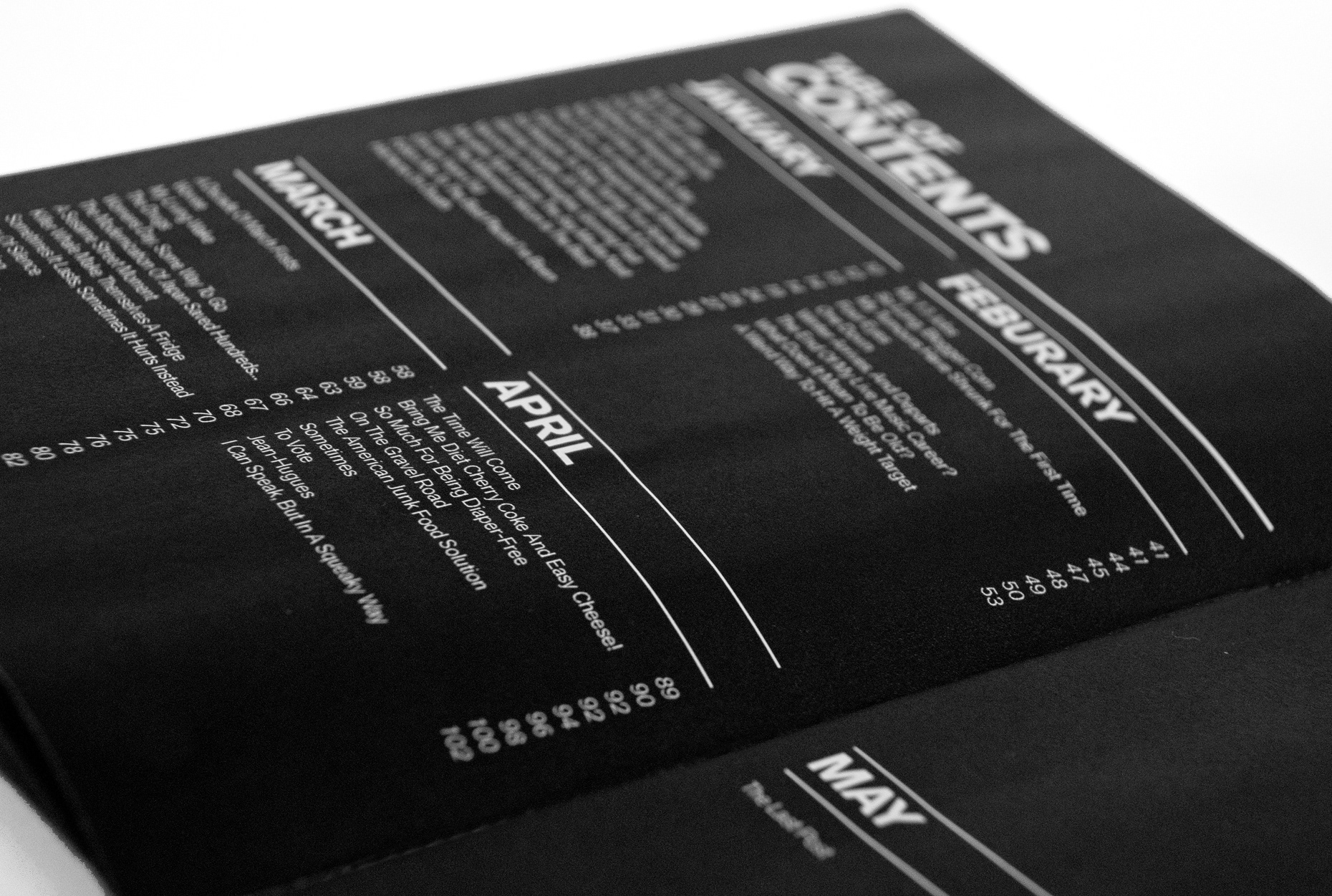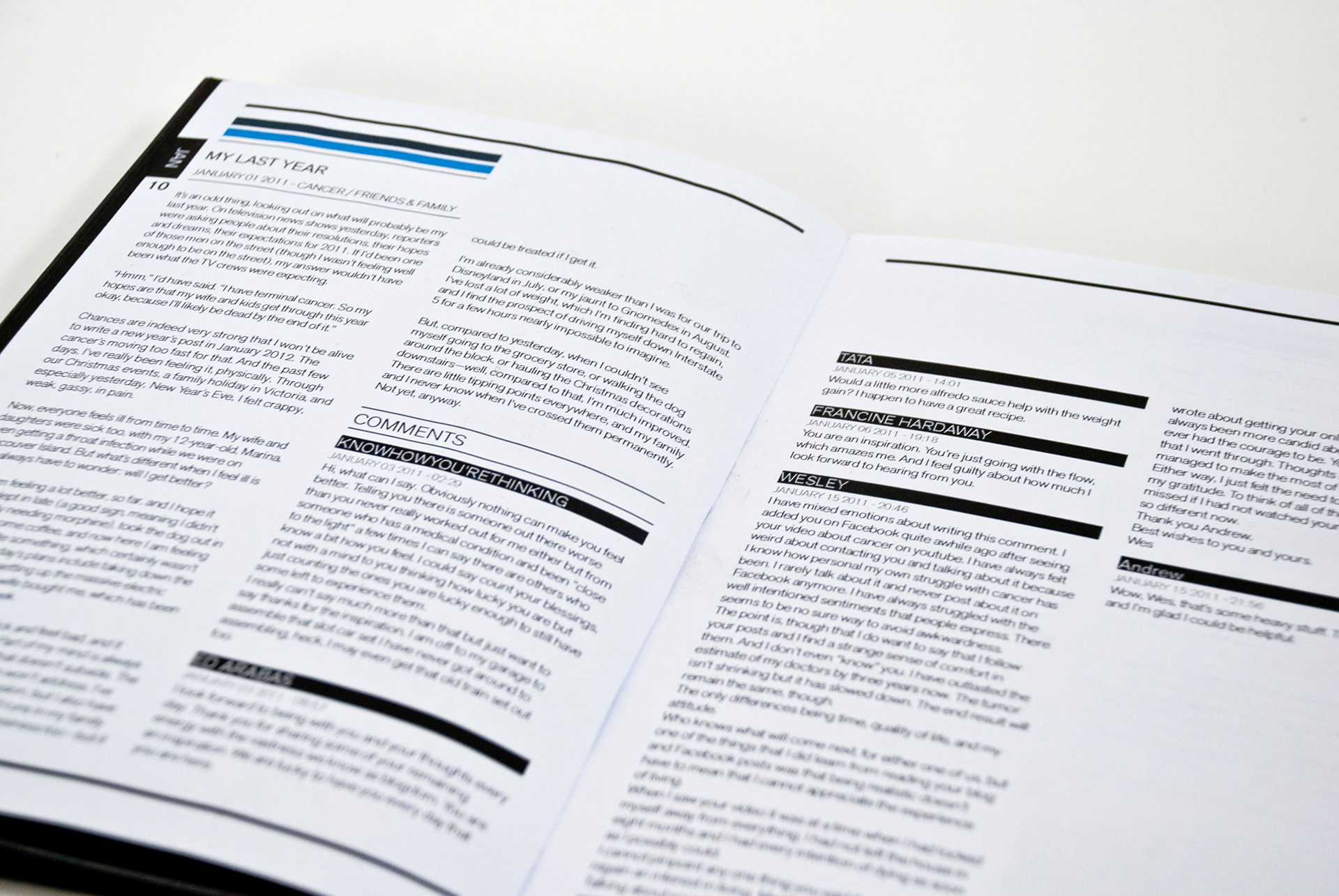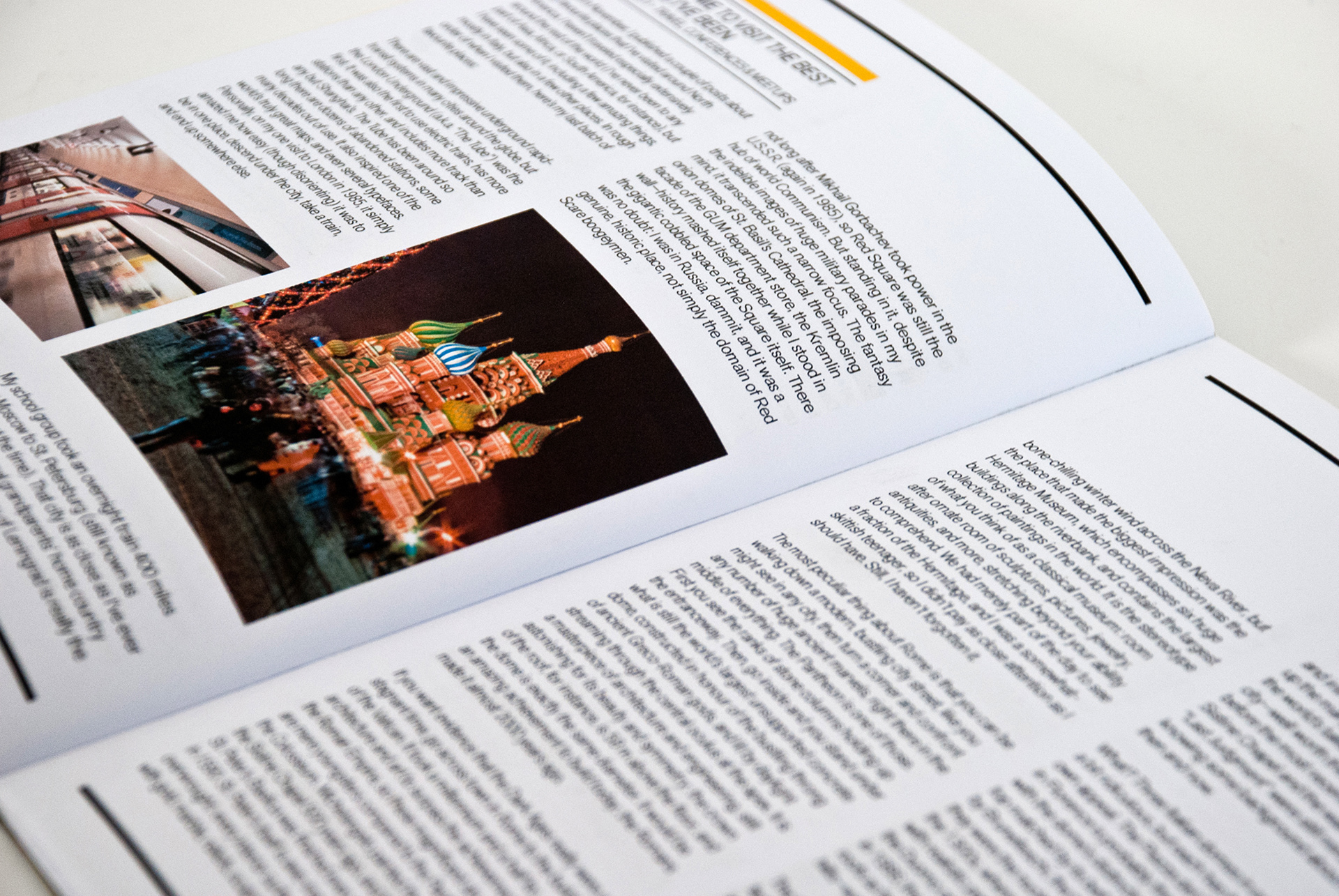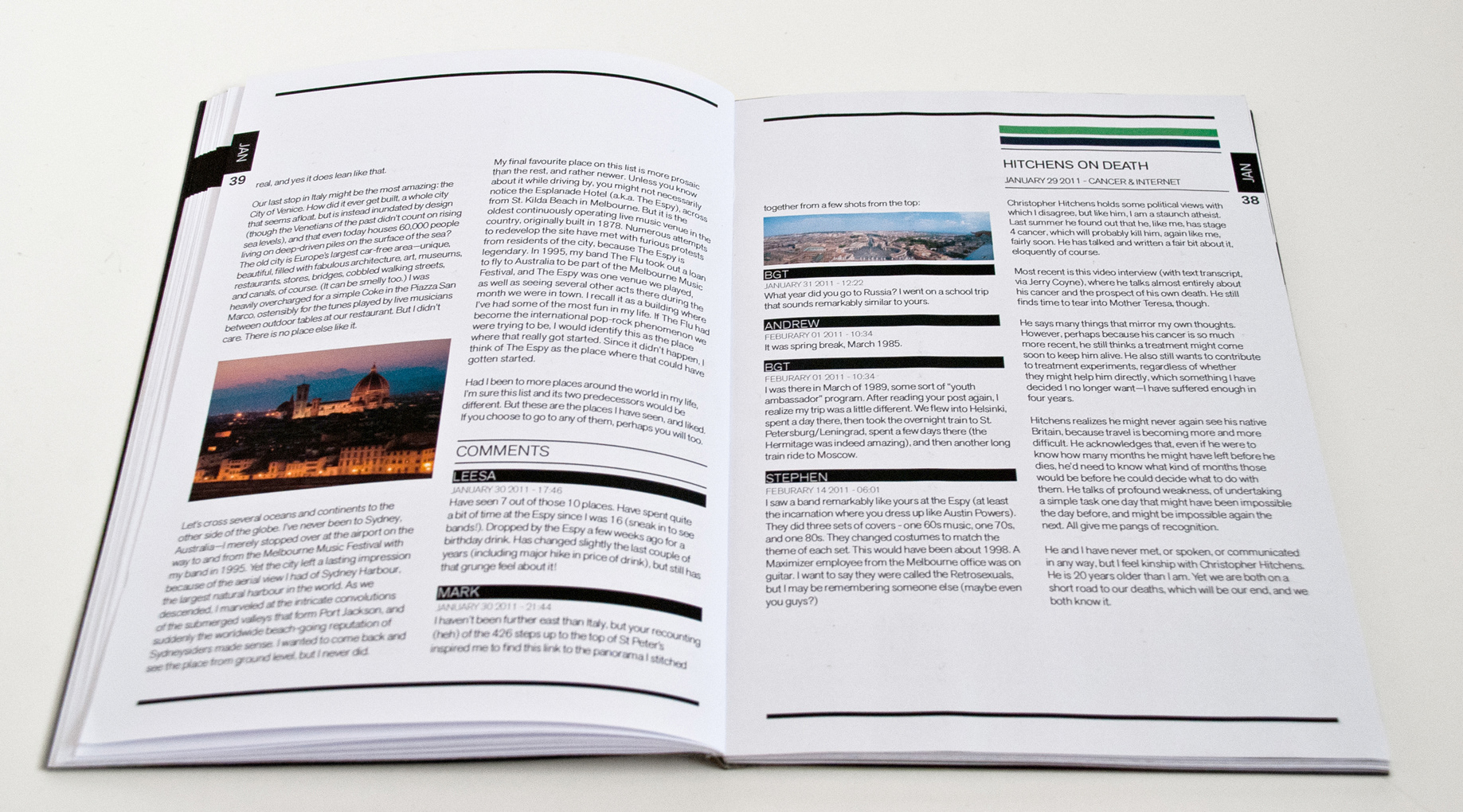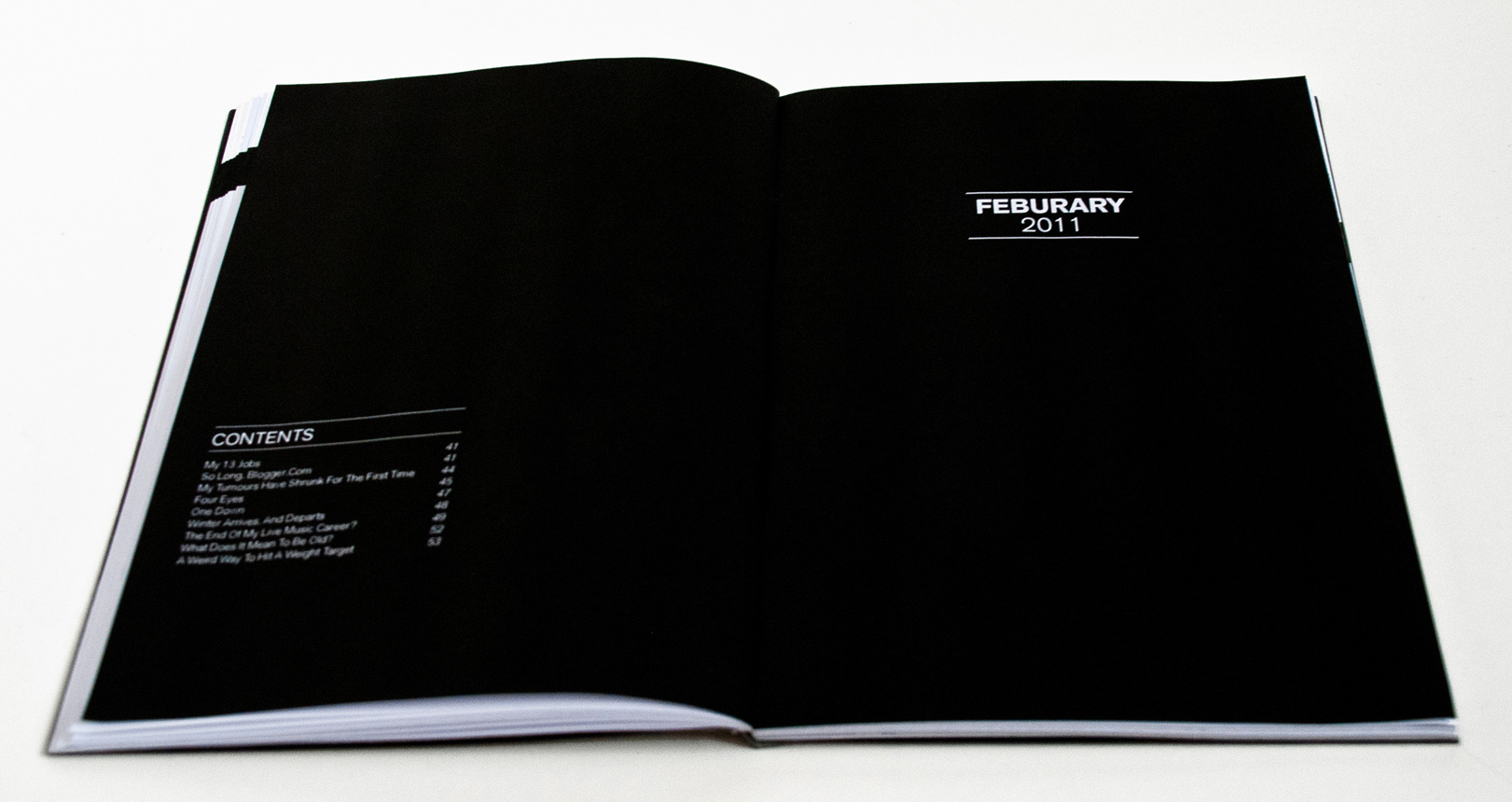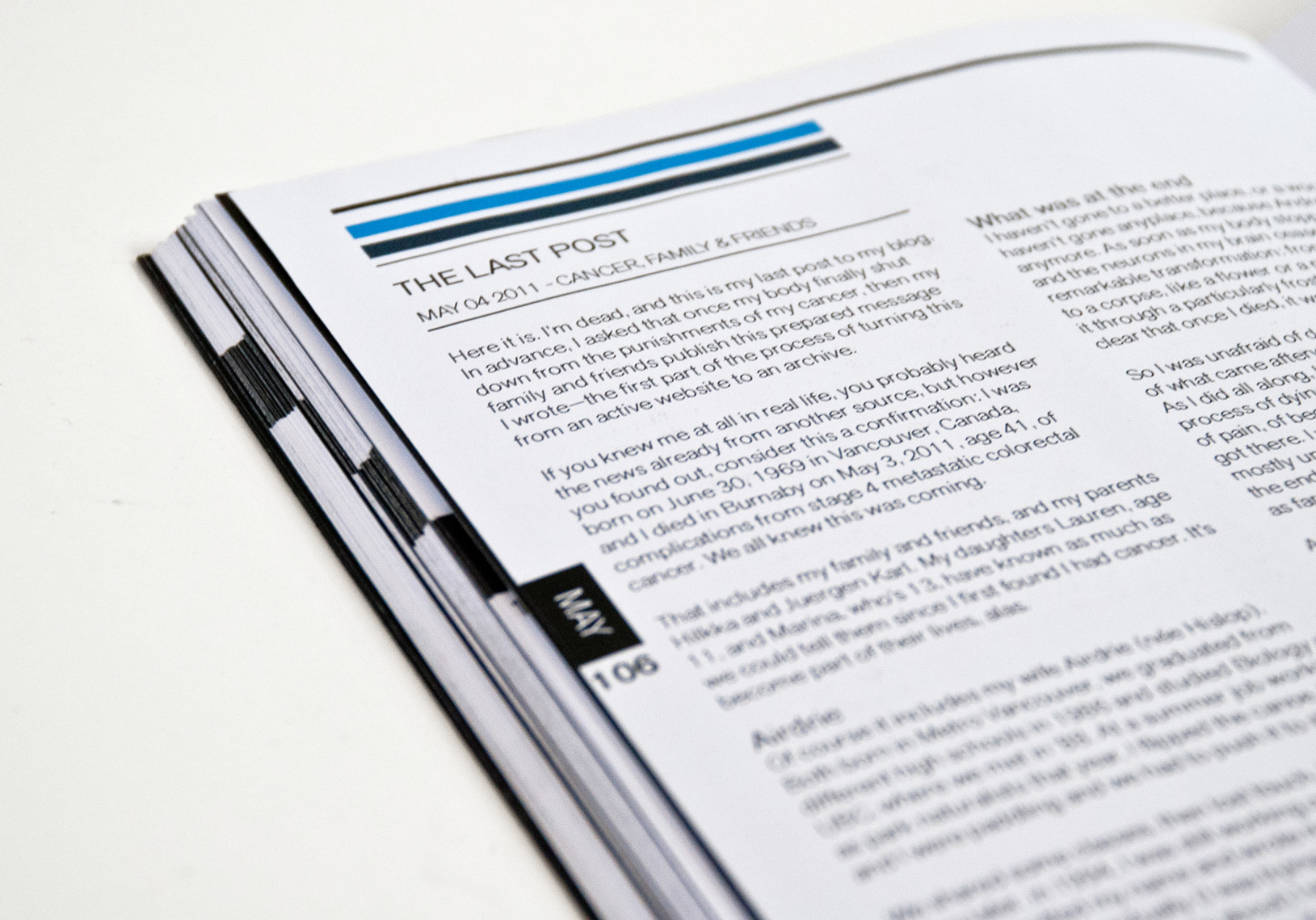 The first interaction the user has with Epitaph is the website, where they input the details of all the websites they are an active part of, such as social networks and blogs, then choose their preferences for each. The level of detail they wish to go into with what to keep, delete and print is up to them. They can use the category tagging system to allow the software to determine what to do with each new post or photo, meaning they only have to do this once. They can then choose what physical form their printed version of the website will take, such as a book, a poster or a set of postcards. This printed collection can be as big as they want, allowing them to document their online presence as comprehensively as they want.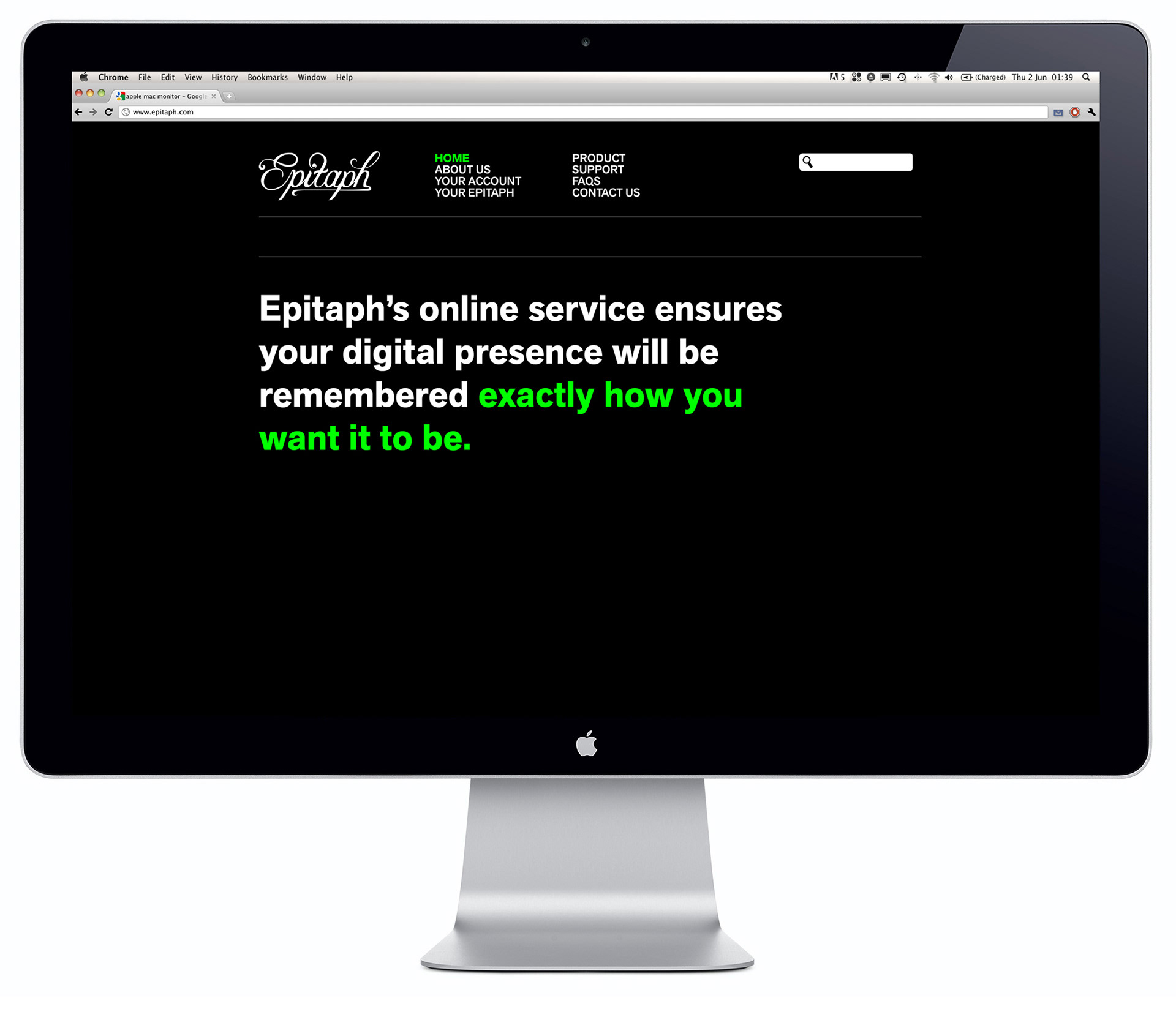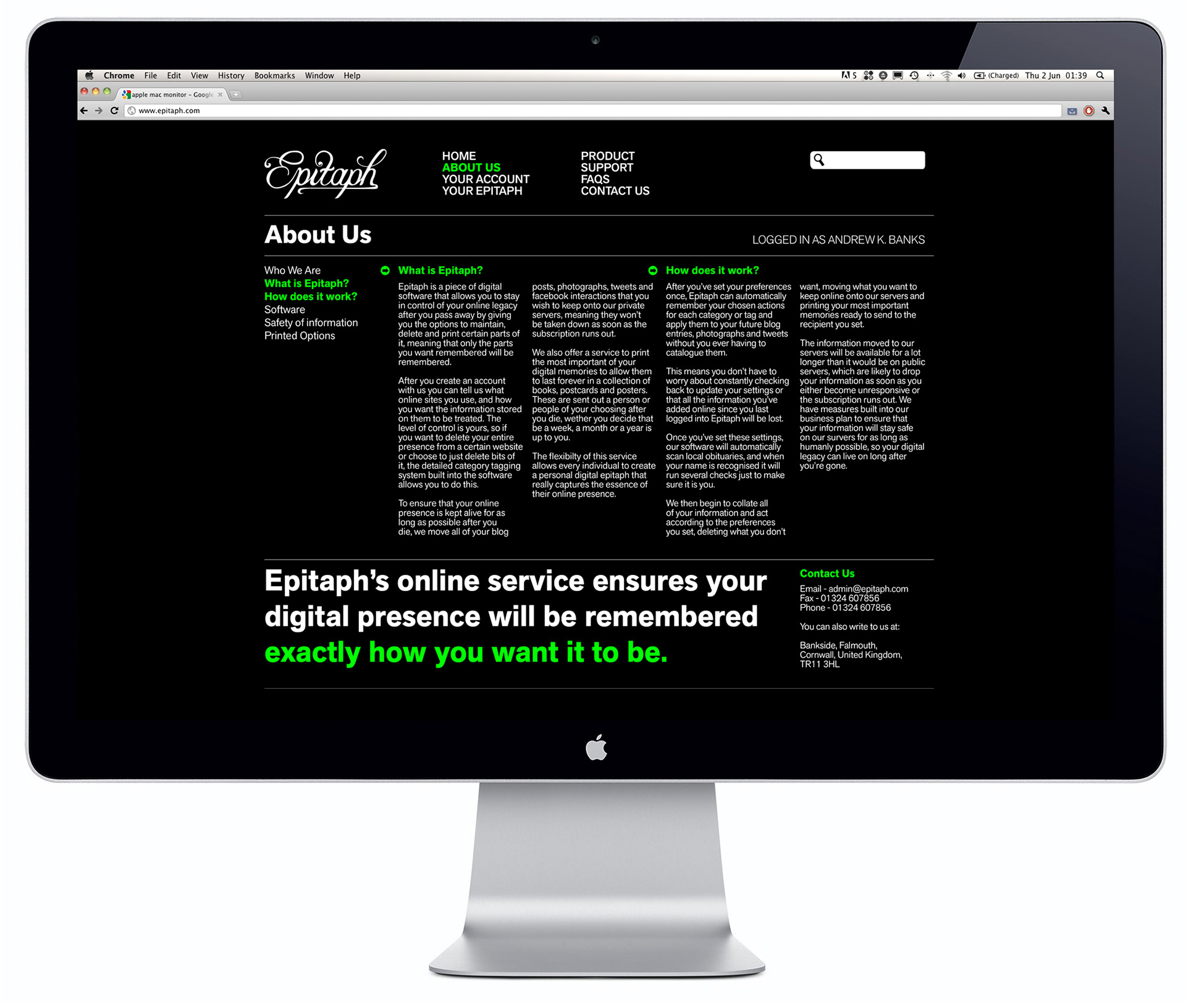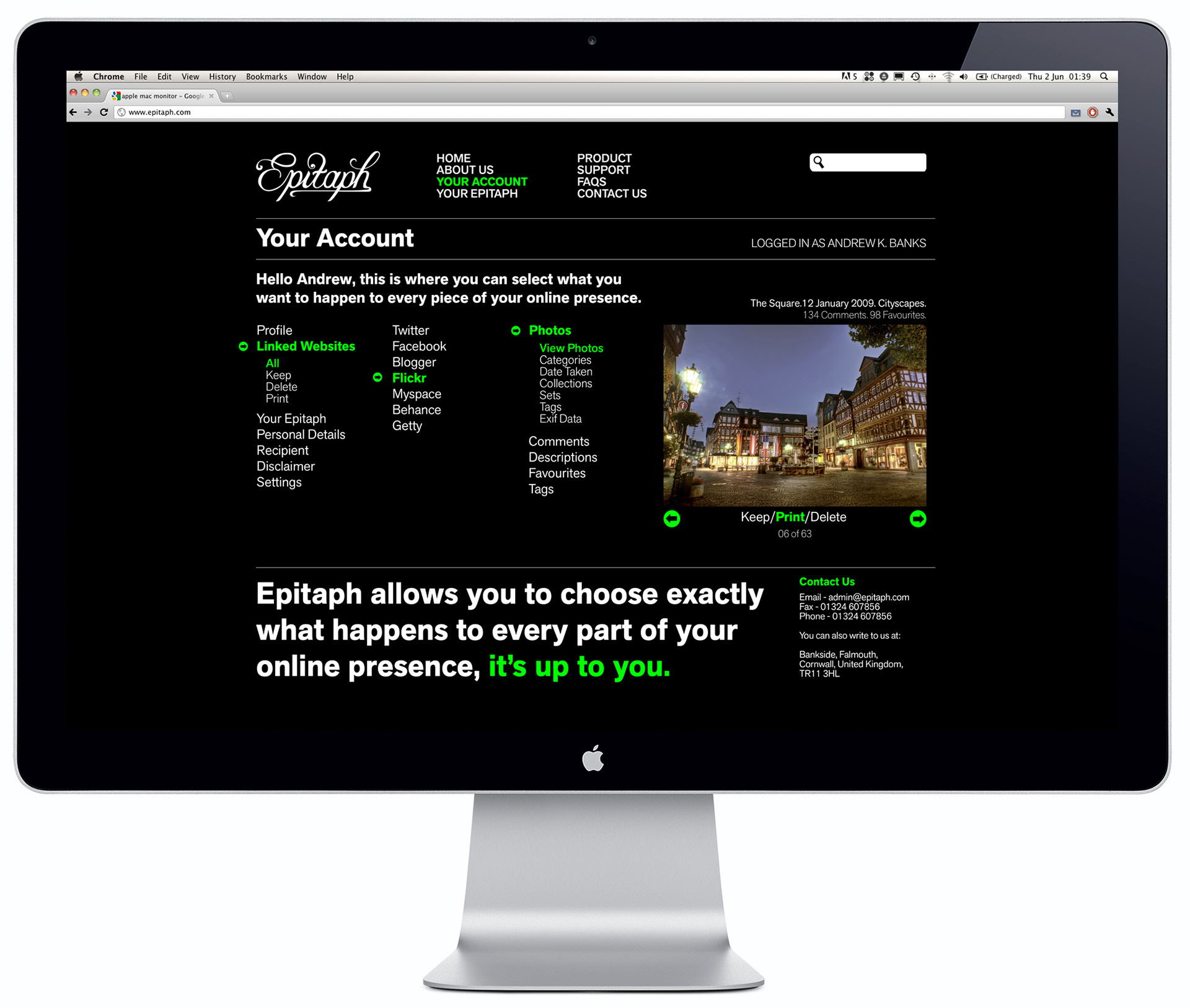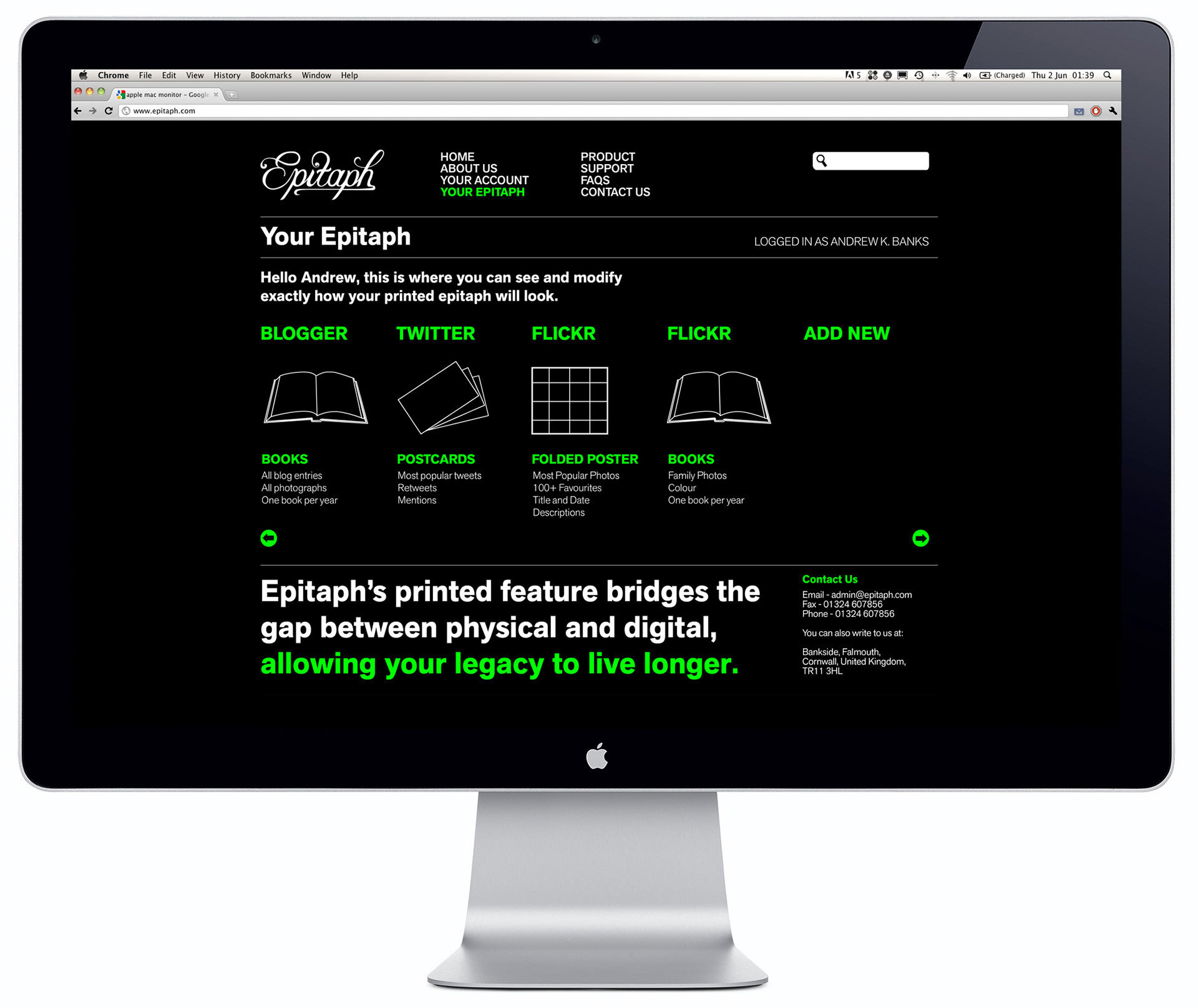 The software and brand could be easily extended to allow the back up and preservation of information from all sort of devices, such as smartphones and computers. This example iPhone application shows how it could be used to preserve data such as photographs, text messages and emails. It could also allow the user to check the state of their Epitaph at any time and make any changes they wish.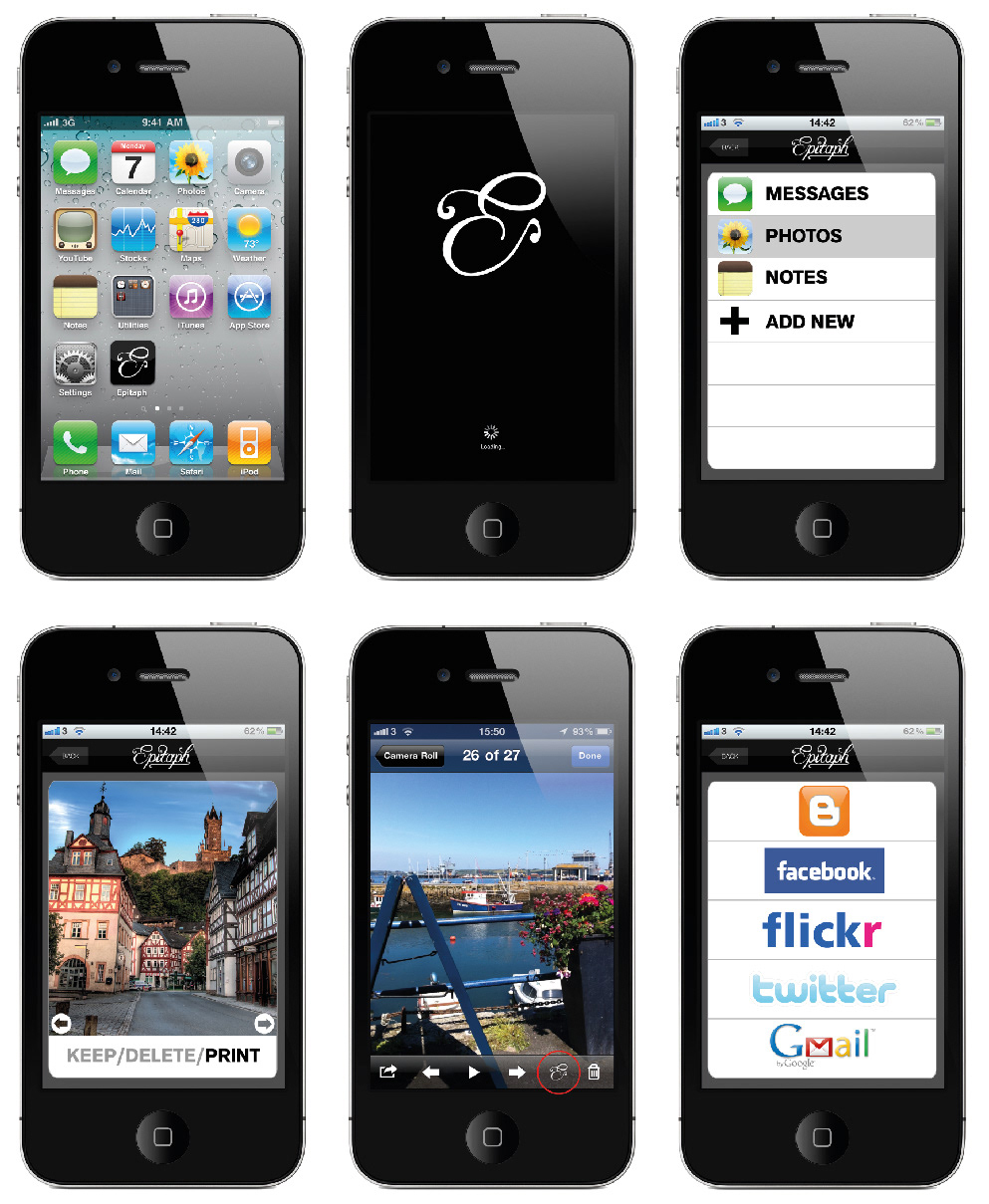 I created a fictionary character to use for my example blog book and box, although the blog entries are taken from Andrew K. Miller's blog (www.penmachine.com) It was a great resource and his prolific blogging was greatly inspirational in this project.