The Space Shuttle
Two books exploring the potential and reality of the Space Shuttle programme.
Editorial Design
Two hypothetical New Scientist magazine supplements, accompanying a special edition on the final landing of the shuttle in 2011, that explore the potential and reality of the American Space Shuttle program from the date of the first launch in 1981 and the final landing in 2011. The first book focuses on the sense of hope and ambition that accompanied the first launch following the achievements and glory of the preceding race to the moon in the 1960s.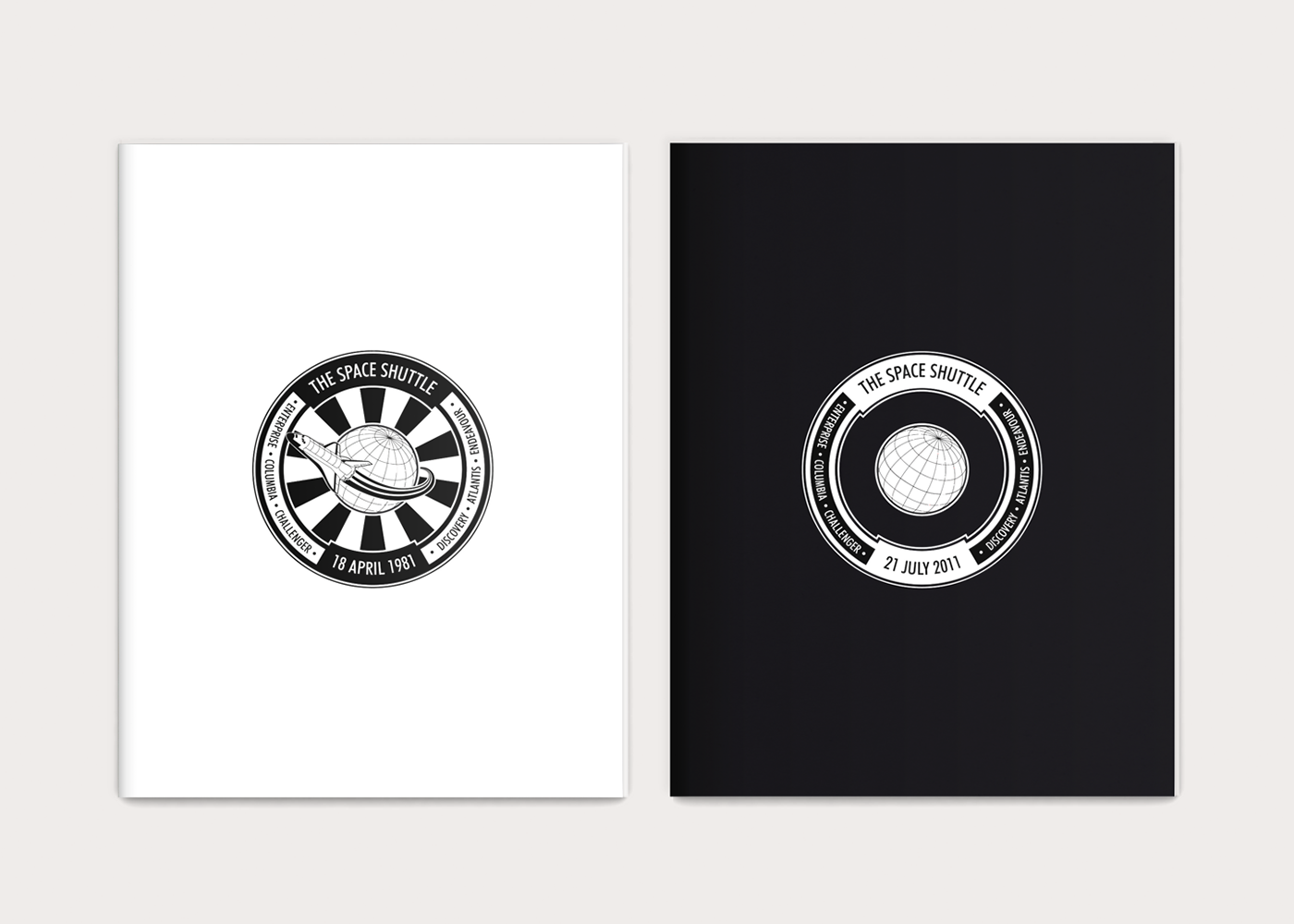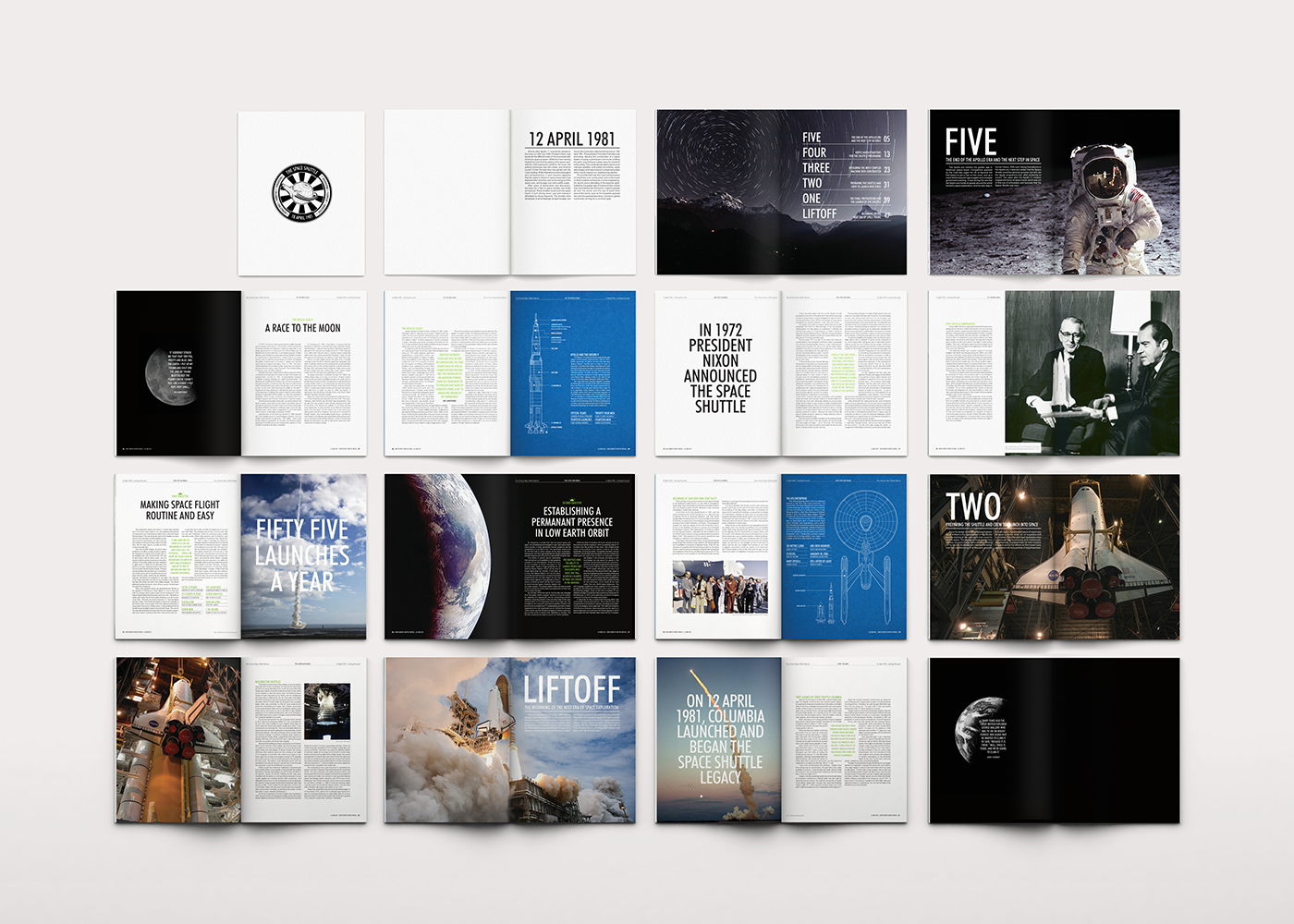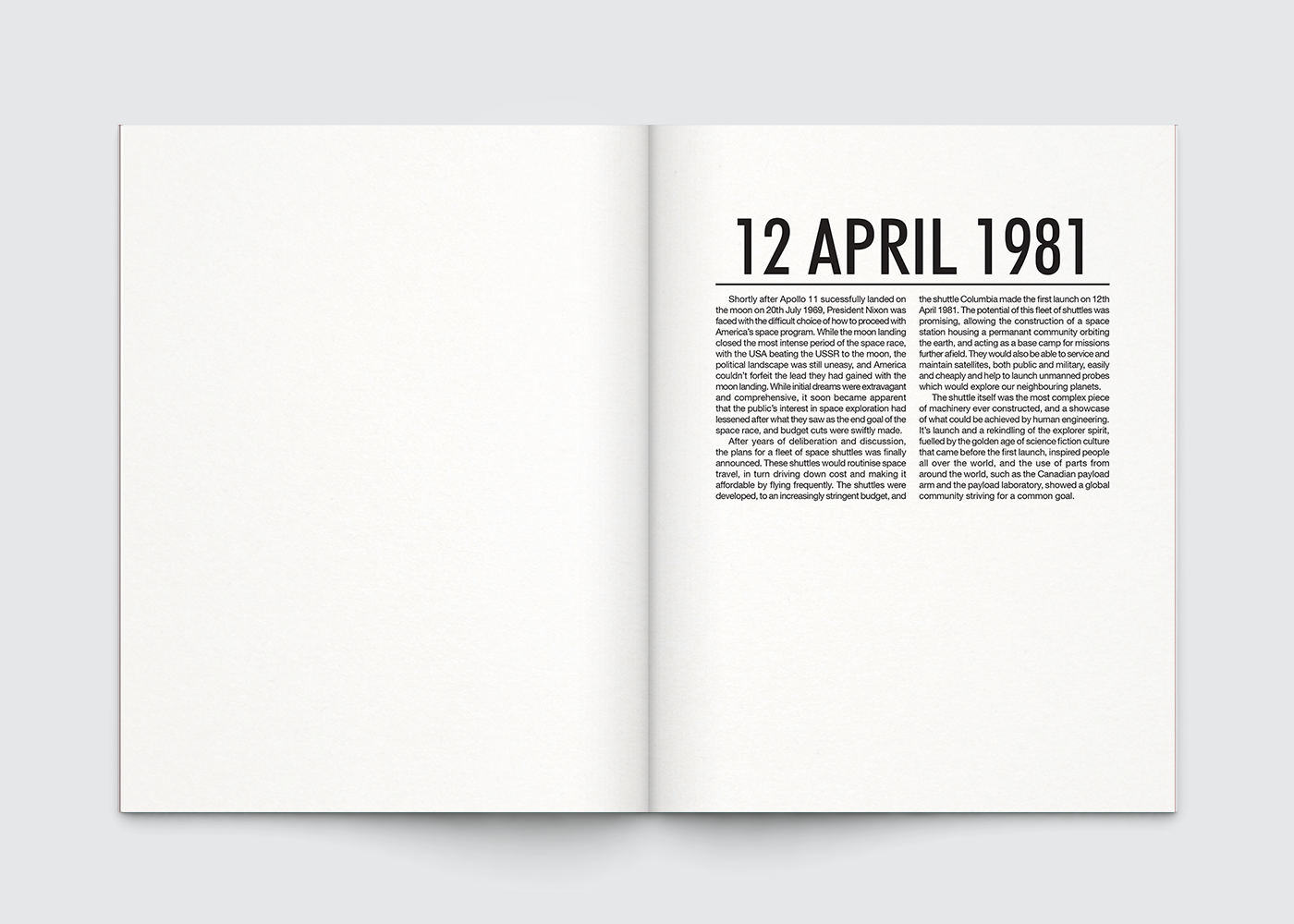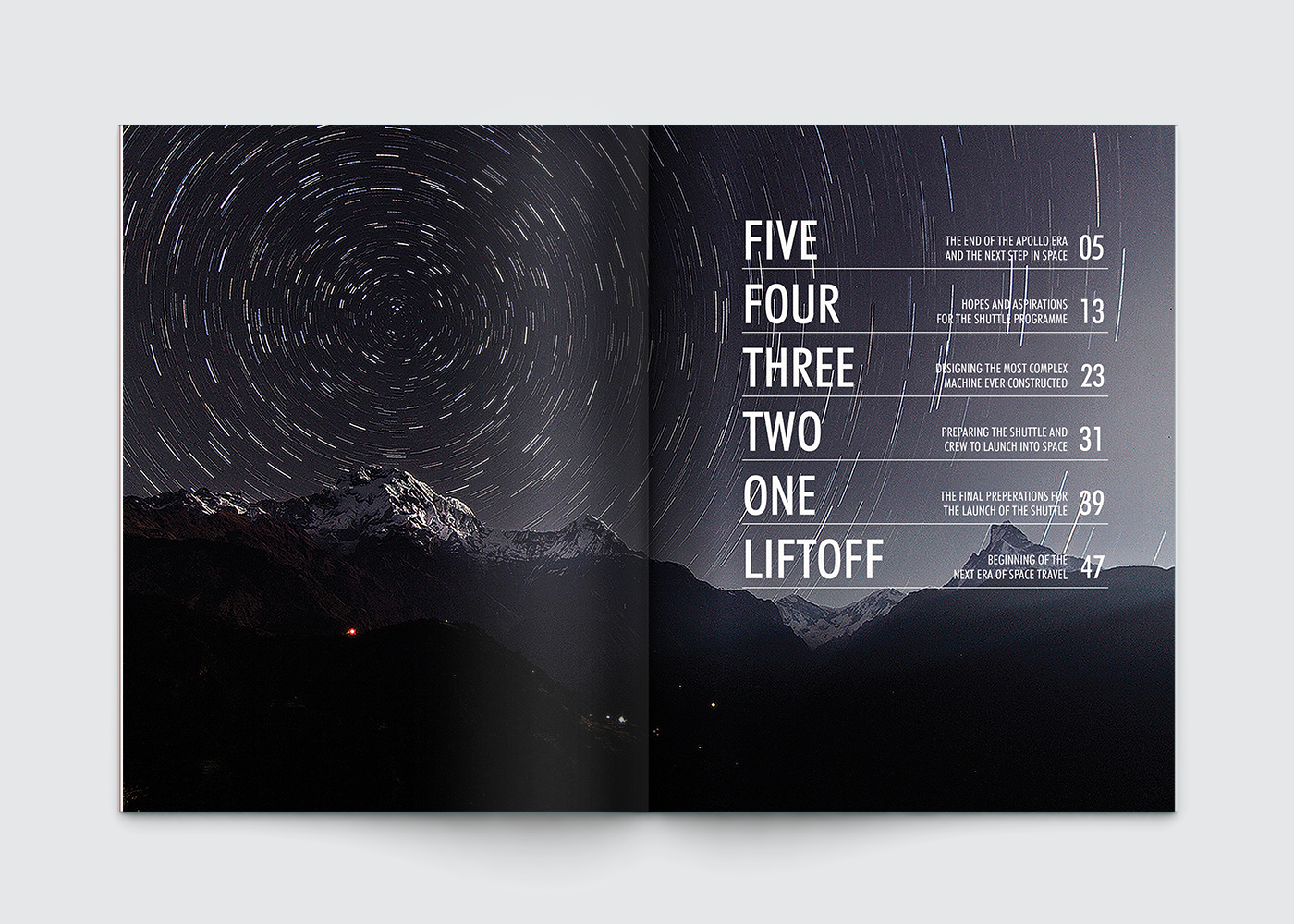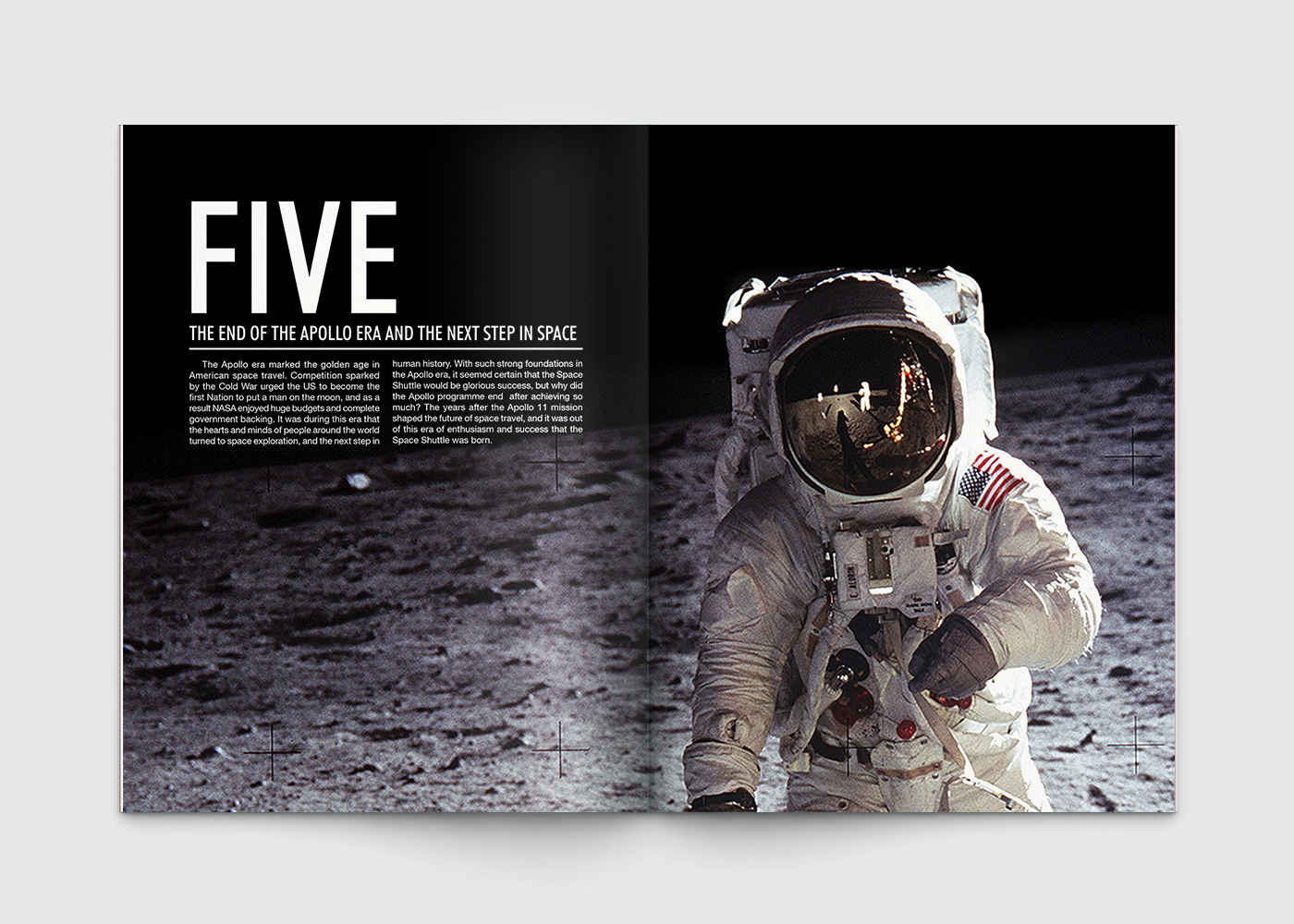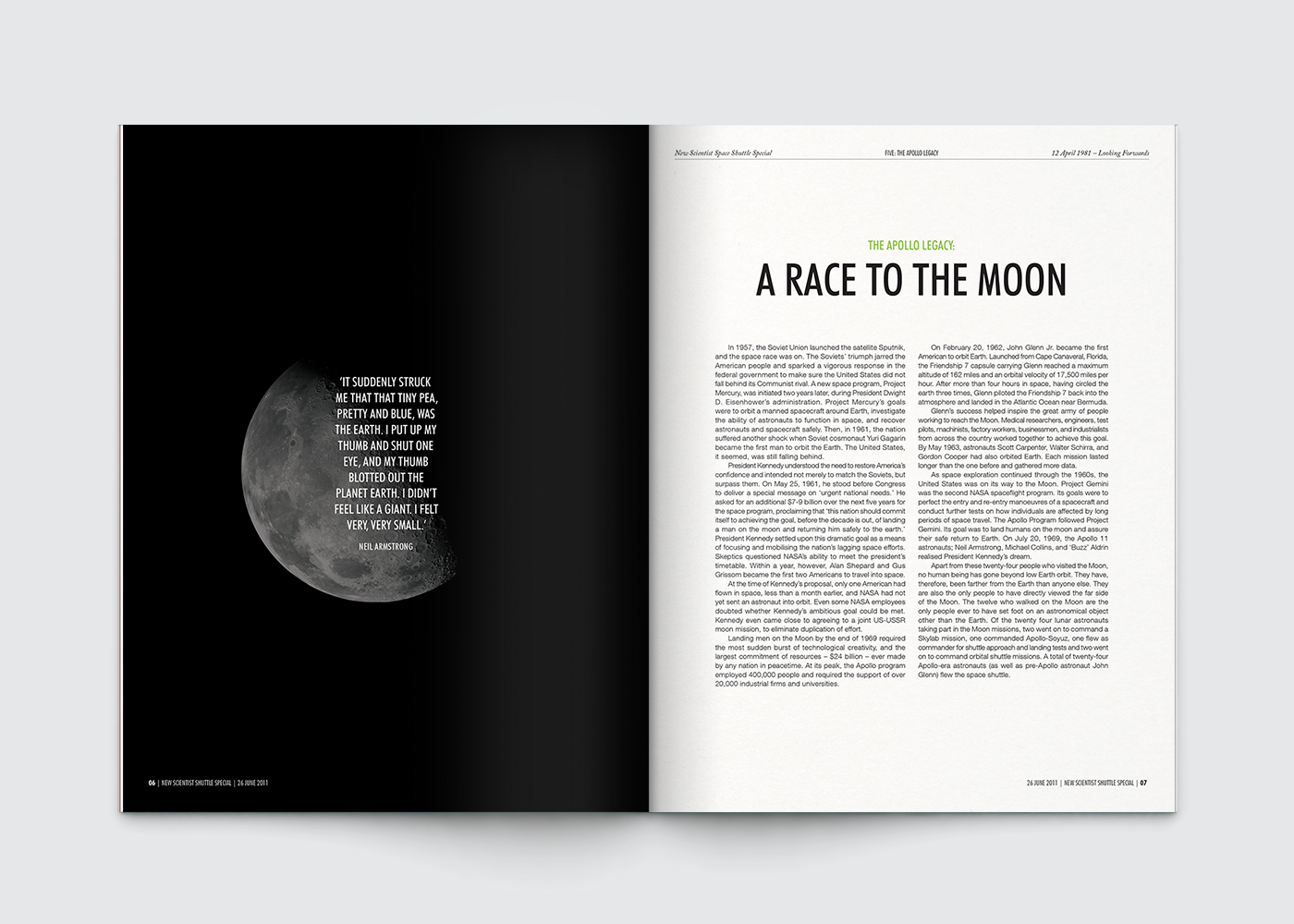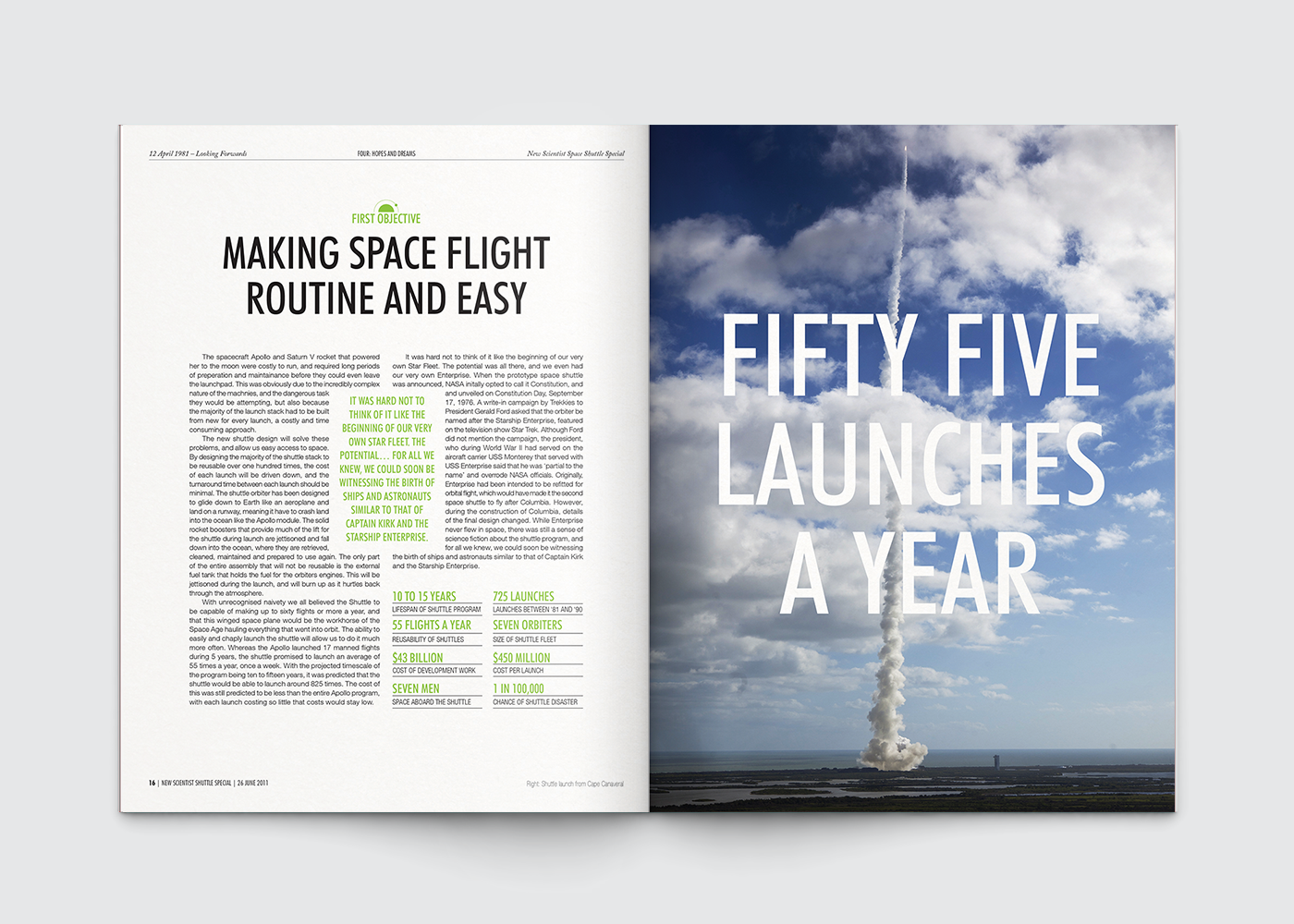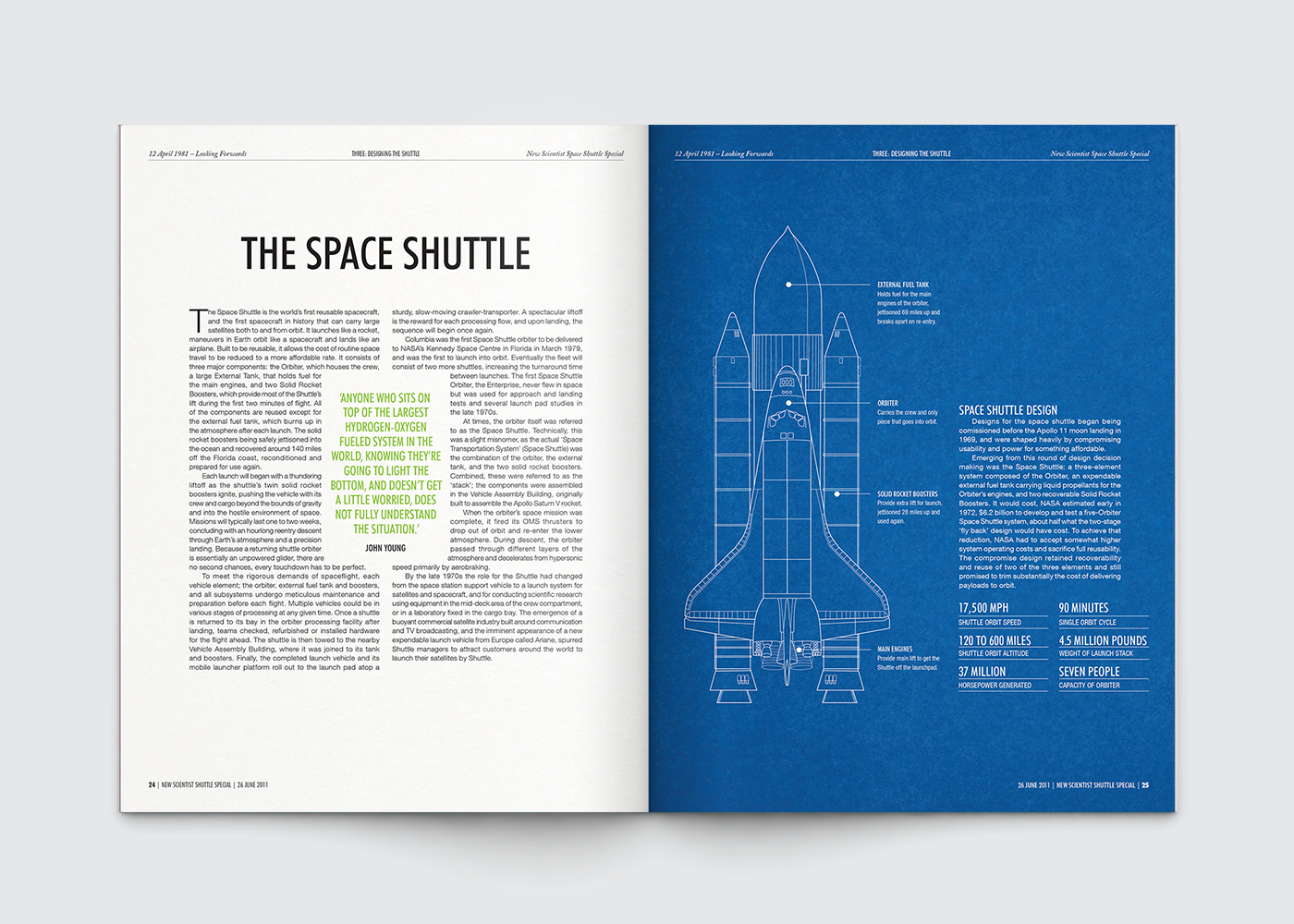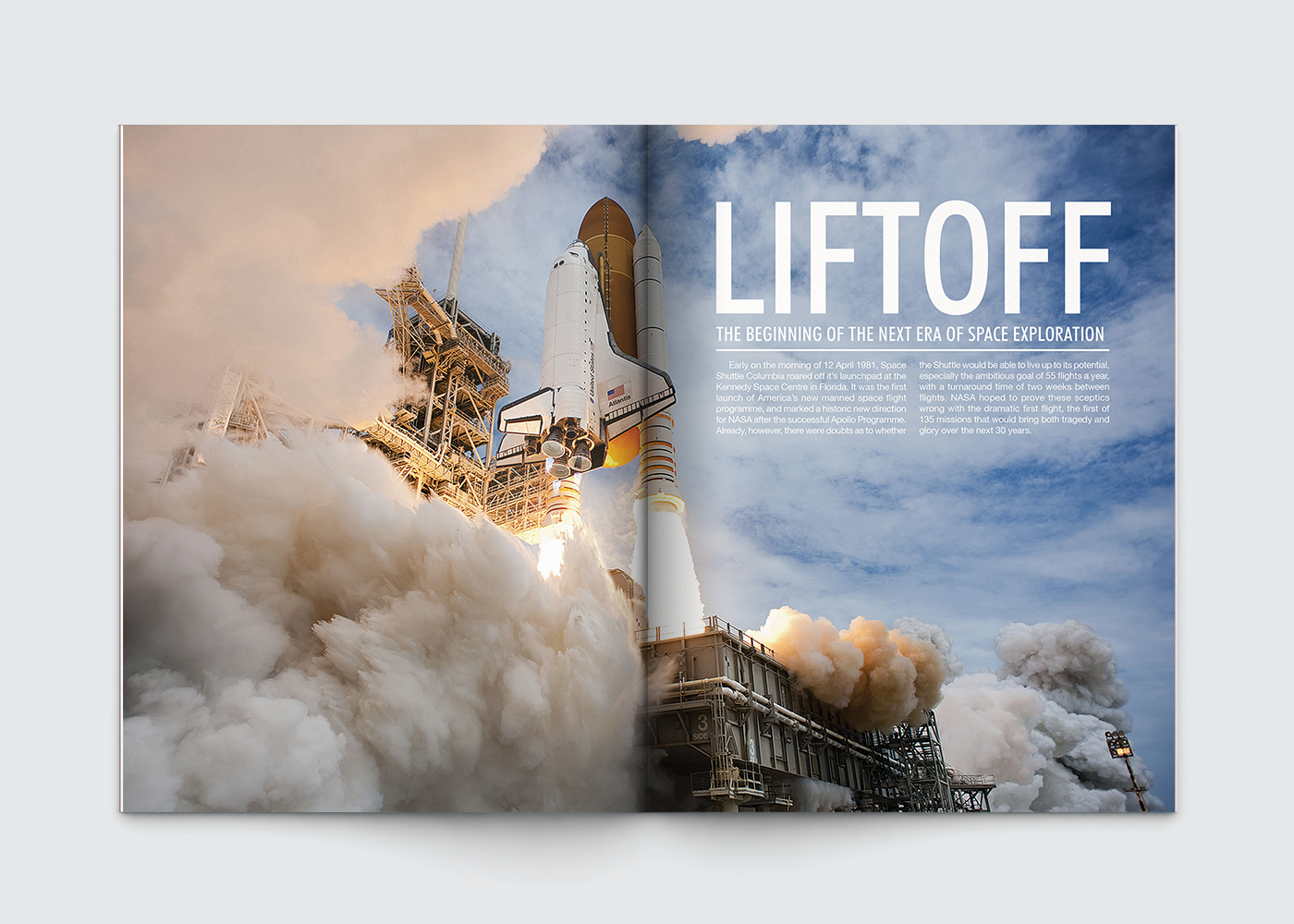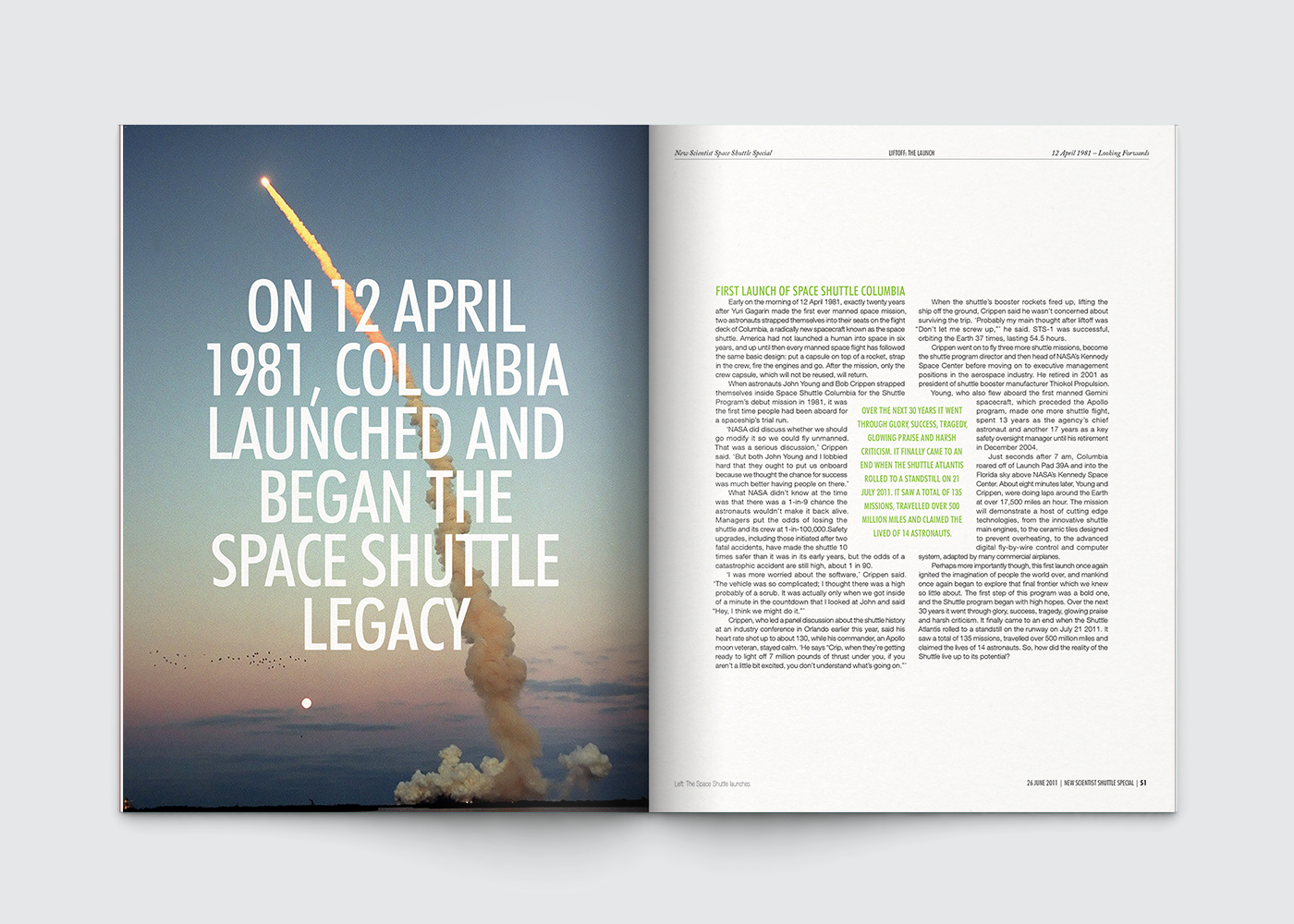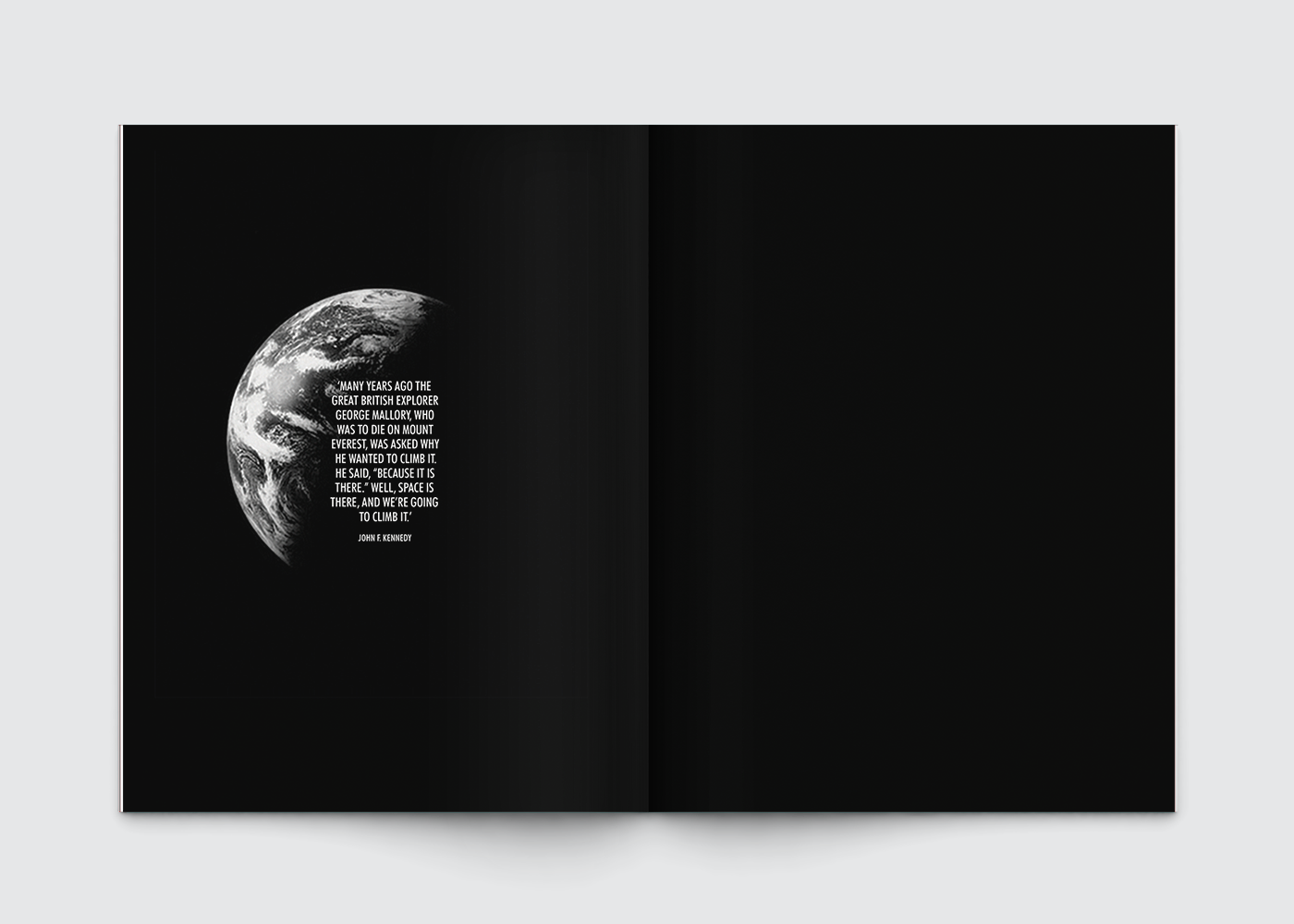 The second book focuses on the reality of the programme from the position of the final landing in 2011. Despite some important achievements, the shuttle never met expectations; launching far too infrequently, coasting far too much and claiming the lives of fourteen astronauts.