Tunnel Vision
An exploration into how London's already struggling transport infrastructure will cope with the cities' rapidly rising population.
Data Visualisation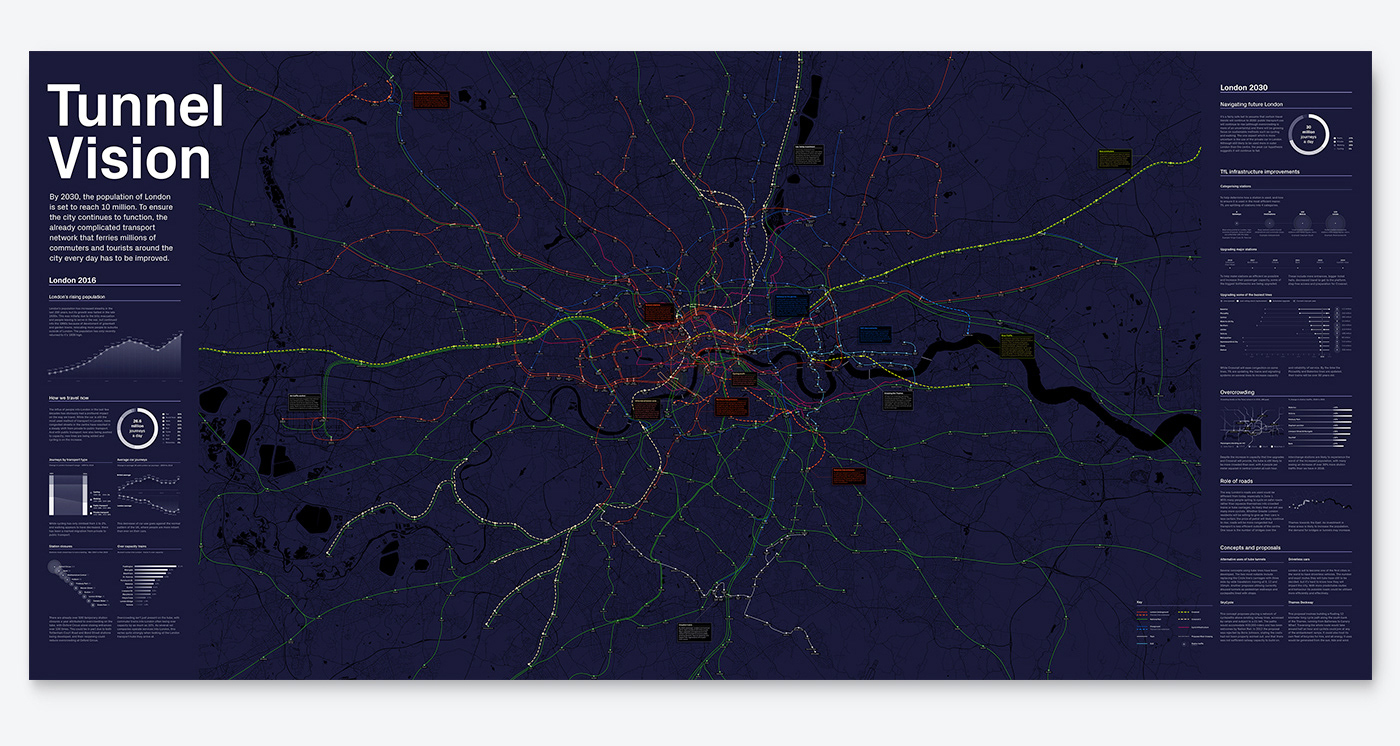 By 2030, the population of London is set to reach 10 million. To ensure the city continues to function, the already complicated transport network that ferries millions of commuters and tourists around the city every day has to be improved.
This project was created as part of Signal Noise's 2016 'Place Your Bets' exhibition as part of London Design Week. It aims to map the improvements and challenges TfL's struggling infrastructure, and the population of London, face as the city expands.